Health
Showing 1 to 5 of total 47 records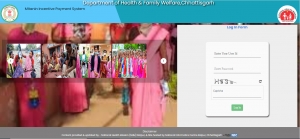 Y. V. Shreenivas Rao, Chattisgarh
yvsrao[at]nic[dot]in
|
Nov 13, 2020
As per direction of Hon'ble Health Minister Shri T.S. Singh Deo and under the guidance of Mrs. Renu G Pillay, Additional Chief Secretary, Health and Family Welfare Department, NIC Chhattisgarh State Centre developed Mitanin Incentive Online Payment System (MIPS). With initiative...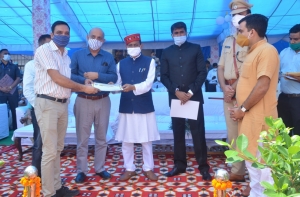 Ajay Singh Chahal, Himachal Pradesh
ajay[dot]chahal[at]nic[dot]in
|
Aug 26, 2020
Sh. Vinod Kumar Garg, Scientist-E/DIO Hamirpur, HP has been awarded the "Certificate of Appreciation for COVID-19 Warrior" in recognition of the services provided during the COVID-19 pandemic. The certificate has been awarded by Sh. Rajinder Garg, Hon'ble Minister, Food, Civil...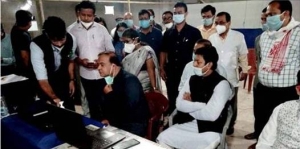 Kavita Barkakoty, Assam
asm-kavita[at]nic[dot]in
|
Jun 12, 2020
The new version of Covid Suraksha 2.0 with geo-fencing technology was launched by Sh.Himanta Biswa Sarma, Honble Minister of Health and Finance on 6th June 2020 in the presence of Deputy Commissioner Jorhat and other Senior functionaries. The app was functioning in many districts from April with monitoring...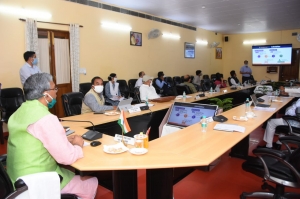 Arvind Dadhichi, Uttaranchal
ak[dot]dadhichi[at]nic[dot]in
|
May 19, 2020
Sri Trivendra Singh Rawat Honourable Chief Minister of Uttarakhand launched NIC Telemedicine Services in the State of Uttarakhand and E-Hospital at Doon Hospital - Medical College, Dehradun using a solution developed by NIC Tripura and rollout managed by E-Hospital and ORS division NIC...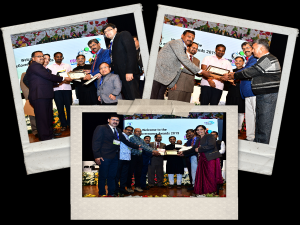 Amit Agarwal, Rajasthan
amit[dot]agarwal[at]nic[dot]in
|
Jan 28, 2020
CSI (Computer Society of India), Special Interest Group (SIG) has awarded some of the best e-Governance projects and initiatives of India in the award ceremony organised at KIIT University, Bhubaneshwar, Odisha on 17th Jaunary' 2020. Three ICT projects developed and implemented by NIC Rajasthan...