Health
Showing 1 to 5 of total 50 records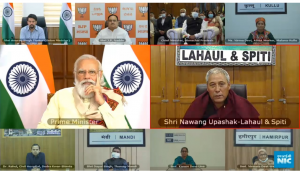 Ajay Singh Chahal, Himachal Pradesh
ajay[dot]chahal[at]nic[dot]in
|
Sep 15, 2021
Sh. Narendra Modi, Hon'ble Prime Minister of India, interacted with the beneficiaries and Health officials of Himachal Pradesh on 6th September 2021 on achieving the hundred percent target of Covid19 vaccine vaccination. He appreciated the fact the Himachal Pradesh reached this milestone ahead...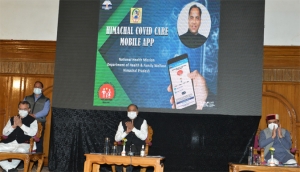 Ajay Singh Chahal, Himachal Pradesh
ajay[dot]chahal[at]nic[dot]in
|
May 25, 2021
Sh. Jai Ram Thakur, Hon'ble Chief Minister, Himachal Pradesh launched the Himachal Covid Care mobile app on 22 May 2021 at Shimla to enable better interaction of home isolated patients with HP Health Department. Sh. Suresh Bhardwaj, Hon'ble Minster for Urban Development, Dr. Rajiv Saizal,...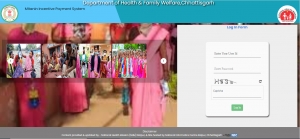 Y. V. Shreenivas Rao, Chattisgarh
yvsrao[at]nic[dot]in
|
Nov 13, 2020
As per direction of Hon'ble Health Minister Shri T.S. Singh Deo and under the guidance of Mrs. Renu G Pillay, Additional Chief Secretary, Health and Family Welfare Department, NIC Chhattisgarh State Centre developed Mitanin Incentive Online Payment System (MIPS). With initiative...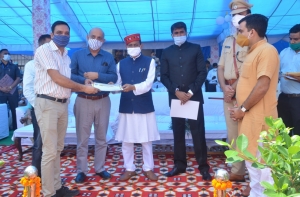 Ajay Singh Chahal, Himachal Pradesh
ajay[dot]chahal[at]nic[dot]in
|
Aug 26, 2020
Sh. Vinod Kumar Garg, Scientist-E/DIO Hamirpur, HP has been awarded the "Certificate of Appreciation for COVID-19 Warrior" in recognition of the services provided during the COVID-19 pandemic. The certificate has been awarded by Sh. Rajinder Garg, Hon'ble Minister, Food, Civil...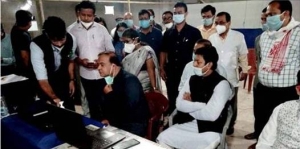 Kavita Barkakoty, Assam
asm-kavita[at]nic[dot]in
|
Jun 12, 2020
The new version of Covid Suraksha 2.0 with geo-fencing technology was launched by Sh.Himanta Biswa Sarma, Honble Minister of Health and Finance on 6th June 2020 in the presence of Deputy Commissioner Jorhat and other Senior functionaries. The app was functioning in many districts from April with monitoring...