Transport
Showing 6 to 10 of total 36 records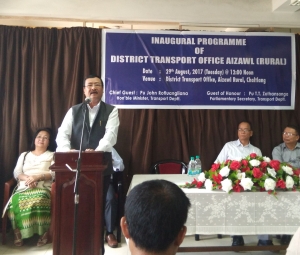 Lalhmachhuani, Mizoram
chhuani[at]nic[dot]in
|
Aug 30, 2017
A new DTO site "Aizawl Rural DTO" and Vahan 4.0 was inaugurated by Shri John Rotluangliana, Hon'ble Minister, Transport Department, Mizoram in the presence of Shri T.T.Zothansanga, Parliamentary Secretary, Mizoram on the 29th August, 2017. As part of Transport MMP driven by Ministry...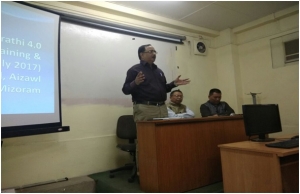 Lalhmachhuani, Mizoram
chhuani[at]nic[dot]in
|
Jul 24, 2017
A one day training on Vahan 4.0 and Sarathi 4.0 was conducted for all District Transport Officers and Staff at NIC Training Hall on 21st July 2017. The training was inaugurated by Shri R.Remmawia, Director of Transport, Government of Mizoram and a short speeches were given by Shri R.Lalrammawia, Joint...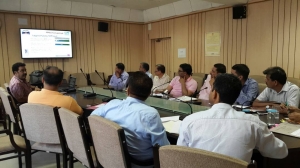 Ajay Singh Chahal, Himachal Pradesh
ajay[dot]chahal[at]nic[dot]in
|
Jun 15, 2017
The NIC District Unit, Mandi organised two training-cum-Awareness Workshops at Deputy Commissioner office Mandi on Mobile Applications and web-enabled Vahan, Saarthi software on 7th and 8th of June 2017 in the NIC District Unit, Mandi at DC office. Sh. Akhilesh Bharti, DIO Mandi shared the details...
Vivek Verma, Chandigarh
vivek[dot]verma[at]nic[dot]in
|
Apr 19, 2017
Ministry of Road Transport & Highways and NIC jointly organised the "1st Zonal Transport Workshop – Implementation of eChallan and mParivahan" at Hotel Mountview, Chandigarh on 10th and 11th April 2017. The event was hosted by NIC Chandigarh UT Unit, in coordination...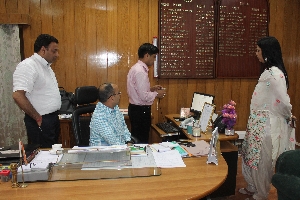 Ajay Singh Chahal, Himachal Pradesh
ajay[dot]chahal[at]nic[dot]in
|
May 20, 2016
The Deputy Commissioner, Kullu, Sh. Hans Raj Chauhan, IAS formally launched the online tourism permits issuance system with payment gateway facility on 17th May 2016 in Kullu. He informed that at present the vehicles are permitted upto Marhi but these vehicles would soon be allowed to go up to...