Transport
Showing 1 to 5 of total 49 records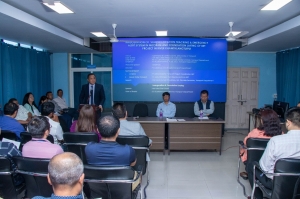 Lalhmachhuani, Mizoram
chhuani[at]nic[dot]in
|
Sep 20, 2023
The Hon'ble Transport Minister of State Shri TJ Lalnuntluanga as a Chief Guest inaugurated Vehicle Location Tracking & Emergency Alert System (VLT & EAS) on 15th Septermber, 2023 at Vehicle Location Tracking Sytem (VLTS) Command and Control Centre, Directorate of Transport, Aizawl,...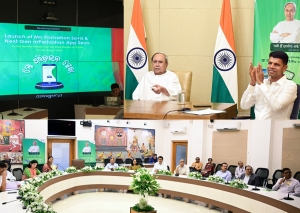 Shri Hara Prasad Das, Odisha
hp[dot]das[at]nic[dot]in
|
Aug 29, 2023
Hon'ble Chief Minister of Odisha, Shri Naveen Patnaik officially launched the visitless services under a brand name 'MO PARIVAHAN SEVA' and the Next Gen mParivahan App on 23rd August, 2023 in the presence of Hon'ble Minister of Transport, Smt. Tukini Sahu, Hon'ble...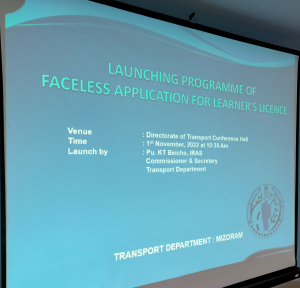 Lalhmachhuani, Mizoram
chhuani[at]nic[dot]in
|
Nov 1, 2022
Faceless application of Learner's License was launch by Shri K.T. Beicho, Commissioner & Secretary of Transport Department, Government of Mizoram on 1st November, 2022 at Transport Directorate Conference Hall in Aizawl. The launching programme was attended by selected officials from Transport...
Kavita Barkakoty, Assam
asm-kavita[at]nic[dot]in
|
May 13, 2022
Guwahati, May 13, 2022 : The CM-TRANS (CM-Transport Randomized Allocation Networked System) was launched today by the Assam CM on the banks of the Mighty Brahmaputra. CM-TRANS is a revolutionary online work allocation system which will usher in uniform work distribution among the transport offices,...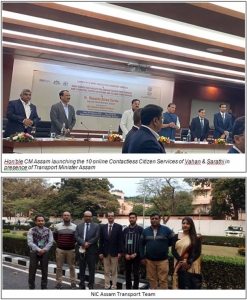 Kavita Barkakoty, Assam
asm-kavita[at]nic[dot]in
|
Feb 21, 2022
Guwahati, February 19, 2022: Assam Chief Minister Dr Himanta Biswa Sarma publicly launched ten more online Contactless Citizen Services on February 19, 2022 in the presence of Transport Minister Shri Chandra Mohan Patowary. With these 10 services, a total of 13 high-utility Contactless Citizen Services...