Transport
Showing 11 to 15 of total 51 records

A. K. Hota, Odisha
ak[dot]hota[at]nic[dot]in
|
Jan 22, 2020
e-Checkpost is a web based portal where the vehicle owners of other states can pay the border tax before entering into Odisha. In Odisha, border check gates have been abolished, so the vehicle owners of other state intent to enter into Odisha were facing problem in paying the border tax and getting...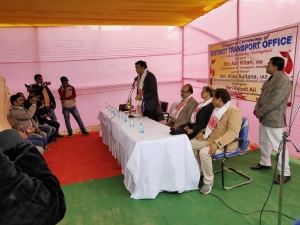 Kavita Barkakoty, Assam
asm-kavita[at]nic[dot]in
|
Jan 6, 2020
South Salmara, Assam, January 04, 2020: A new District Transport Office (DTO) was inaugurated by the the Commissioner Transport Assam, Shri Adil Khan, IAS, on January 04, 2020 in the presence of the Deputy Commissioner, South Salmara, Smt Atika Sultana, IAS, Senior Technical Director, NIC Shri Rubaiyat-ul...
Kavita Barkakoty, Assam
asm-kavita[at]nic[dot]in
|
Sep 21, 2019
Guwahati, Assam, September 17, 2019: In preparation for the anticipated launch of the NIC eChallan mobile enforcement solution by the Assam Transport Department all over the State of Assam, a hands-on training programme on eChallan was organized for 33 District Transport Offices (DTOs) comprising...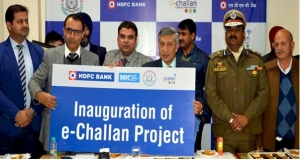 Jit Raj, Jammu and Kashmir
jit[dot]raj[at]nic[dot]in
|
Jan 8, 2019
Commissioner Transport, J&K Dr. S. P. Vaid inaugurated e-Challan Project today on 04.01.2019 which will help in improving service access and transparency in the system. Dr. Vaid said e-Challan mobile app is integrated system linked with Vahan and Sarathi applications which cover all...
Novotsono, Nagaland
novotsono[dot]natso[at]nic[dot]in
|
Jun 29, 2018
The launching of Vahan 4.0 and Sarathi 4.0 was held on the 19th of June, 2018 at the premises of the District Transport Officer, Dimapur, for the State of Nagaland. The program was held successfully. The inauguration / Launching was done by a Citizen of the district in line with the Vahan 4.0...