Technology
Showing 16 to 20 of total 190 records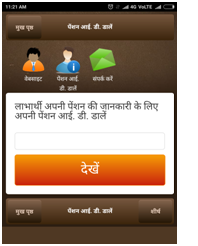 Deepak Sawant, Haryana
sawant[dot]deepak[at]nic[dot]in
|
Sep 22, 2017
The State Government, through the Department of Social Justice and Empowerment has been providing Financial Assistance to the eligible residents of the State who are unable to sustain themselves from their own resources. Assistance provided in the form of monthly pension upto Rs. 1600/- per month...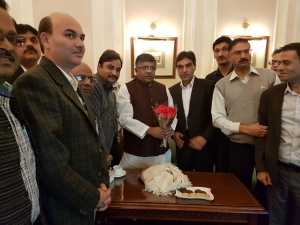 Ajay Singh Chahal, Himachal Pradesh
ajay[dot]chahal[at]nic[dot]in
|
Sep 22, 2017
Sh. Ravi Shankar Prasad, Hon'ble Union Minister for Electronics and Information Technology, Government of India visited Shimla, Himachal Pradesh on 18th September 2017. The Hon'ble Minister was received by the SIO NIC HP at the Jubbarhatti, Shimla Airport along with other MeitY officers....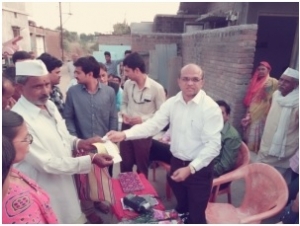 Moiz Hussain, Maharashtra
hussain[at]nic[dot]in
|
Jun 7, 2017
e-PDS (Electronic Public Distribution System) is successfully implemented in Maharashtra. In phase-! & II since Oct. 2016 more than 35,000 Point of Sale (PoS) devices are installed at 35000 Fair price shops for digital transactions. In phase III remaining 19000 devices will be installed...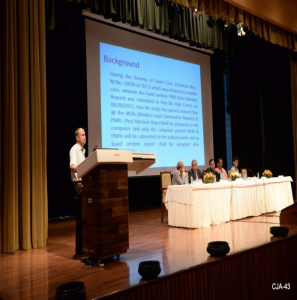 Deepak Sawant, Haryana
sawant[dot]deepak[at]nic[dot]in
|
Apr 21, 2017
Chandigarh Judicial Academy for Punjab and Haryana invited Mr Rahul Jain, Scientist-D , NIC-Haryana to deliver a lecture to sensitize the Judicial Officers , Doctors and Investigation officers of Punjab , Haryana and Chandigarh on FSL-MedLEaPR( Forensic Science Laboratory and Medico Legal Examination...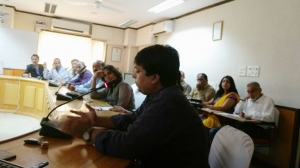 Dr. Shubhag Chand, Delhi
shubhag[at]nic[dot]in
|
Nov 28, 2016
eSamikSha, an online Monitoring and Compliance Mechanism has been developed by Cabinet Secretariat Informatics Division, to fast track the compliance of pending action points, proposal, targets, etc. of Various Ministry/Department/Organization/Agency of Govt. of India and Government of States and...