Technology
Showing 16 to 20 of total 188 records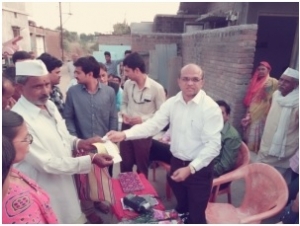 Moiz Hussain, Maharashtra
hussain[at]nic[dot]in
|
Jun 7, 2017
e-PDS (Electronic Public Distribution System) is successfully implemented in Maharashtra. In phase-! & II since Oct. 2016 more than 35,000 Point of Sale (PoS) devices are installed at 35000 Fair price shops for digital transactions. In phase III remaining 19000 devices will be installed...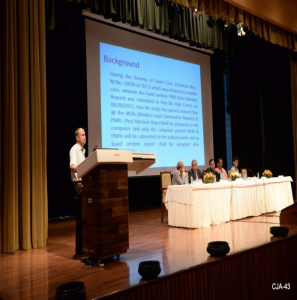 Deepak Sawant, Haryana
sawant[dot]deepak[at]nic[dot]in
|
Apr 21, 2017
Chandigarh Judicial Academy for Punjab and Haryana invited Mr Rahul Jain, Scientist-D , NIC-Haryana to deliver a lecture to sensitize the Judicial Officers , Doctors and Investigation officers of Punjab , Haryana and Chandigarh on FSL-MedLEaPR( Forensic Science Laboratory and Medico Legal Examination...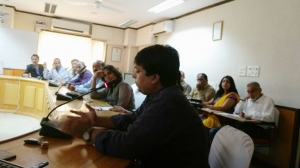 Dr. Shubhag Chand, Delhi
shubhag[at]nic[dot]in
|
Nov 28, 2016
eSamikSha, an online Monitoring and Compliance Mechanism has been developed by Cabinet Secretariat Informatics Division, to fast track the compliance of pending action points, proposal, targets, etc. of Various Ministry/Department/Organization/Agency of Govt. of India and Government of States and...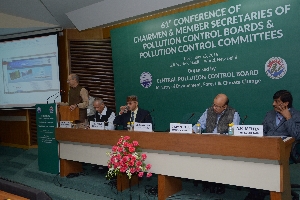 Dr. Shubhag Chand, Delhi
shubhag[at]nic[dot]in
|
Nov 28, 2016
Shri Anil Madhav Dave, Minister of State (Independent Charge) of Environment, Forest and Climate Change (MoEF&CC), launched the CPCB-eSamikSha Portal on 23rd November, 2016 in the 61st Conference of Chairmen & Member Secretaries of Pollution Control Boards and Pollution Control Committees...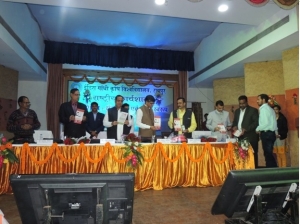 Y.V.Shreenivas Rao, Chattisgarh
yvsrao[at]nic[dot]in
|
Feb 29, 2016
On the 20th Jan'2016, the 30th foundation day of the Indira Gandhi Krishi Vishwavidyalaya (IGKV), Raipur the National Workshop on "Concepts of Higher Education and its Future Nature" was organized. On this occasion the university moved one step ahead towards ICT penetration...