Technology
Showing 6 to 10 of total 255 records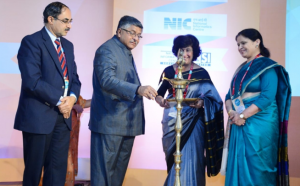 Shashi Kant Pandey, Delhi
sk[dot]pandey[at]nic[dot]in
|
Jan 23, 2020
Spearheading deliberations on the application of ICT for enhanced e-Governance, NIC hosted the second edition of Technology Conclave at Pravasi Bhartiya Kendra, Chanakyapuri, New Delhi from 21st to 22nd January 2020. TechConclave is an annual event organized by the Technical Advisory Group (TAG),...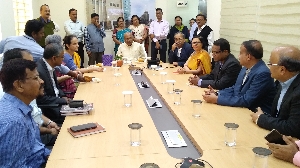 A. K. Hota, Odisha
ak[dot]hota[at]nic[dot]in
|
Jan 17, 2020
The visit of Shri Sanjay Dhotre, Hon'ble Minister of State to NIC State Centre was scheduled at 11.00 am of 16th January 2020. Dr. Siba Charan Pradhan, DDG & Head, NDC, Bhubaneswar received and accompanied him from the State Guest House, Bhubaneswar to NIC State Centre. Hon'ble...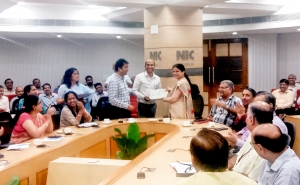 Informatics News Desk, NIC-HQ
newsdesk[dot]info[at]nic[dot]in
|
Oct 3, 2019
Dr. Neeta Verma, Director General, NIC, addressed NICians on the occasion of the successful completion of two years of Webinar Series at NIC HQ, New Delhi on 3rd October 2019. Launched by NIC on 3rd October 2017, the webinar sessions aimed at creating a platform for sharing knowledge among the peer...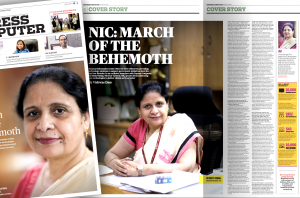 Shashi Kant Pandey, Delhi
sk[dot]pandey[at]nic[dot]in
|
Aug 9, 2019
In an insightful interview with Express Computer, Dr. Neeta Verma, Director General, NIC answers with great panache. Speaking about providing technology solutions to support government initiatives, DG highlighted NIC's engagement in executing some of the key IT projects and establishing...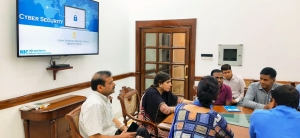 Dr. Shubhag Chand, Delhi
shubhag[at]nic[dot]in
|
Jul 18, 2019
In an endeavor to acquaint its Officials with the increasing cyber threat and the need to preserve sensitive data, two separate workshops on Cyber Security Awareness were organized by NIC Cabinet Secretariat at Rashtrapati Bhawan, New Delhi, on 5th and 12th July 2019. Workshop sessions started...