Inaugurations
Showing 11 to 15 of total 233 records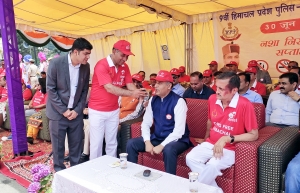 Ajay Singh Chahal, Himachal Pradesh
ajay[dot]chahal[at]nic[dot]in
|
Jul 1, 2019
Shri Jai Ram Thakur, Honorable Chief Minister, Himachal Pradesh, launched Drug Free Himachal Mobile Application in Shimla on 30th June 2019. The Mobile App has been developed for the Narcotics Division of Himachal Pradesh Police by the NIC Himachal Pradesh Competency Centre for Mobile Application...
A. K. Hota, Odisha
ak[dot]hota[at]nic[dot]in
|
Mar 13, 2019
The "Kendrapara Credit Co-Operative Society LTD" Core Banking Solution developed by NIC(HQ) and NIC(Odisha) was inaugurated by Hon'ble M.P. Cuttack Sj. Bhartuhari Mahatab, in the presence of Sri Pramod Kumar Sahu, President KCCS Ltd., Sri Ashok Kumar Mohanty, STD, NIC Odisha,...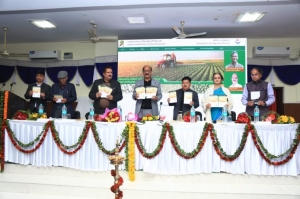 A. K. Hota, Odisha
ak[dot]hota[at]nic[dot]in
|
Mar 13, 2019
The ASSCU, an end-to-end automation system of Seed Certification process, was inaugurated by Shri Subodh Uniyal, Hon'ble Minister of Agriculture, Government of Uttarakhand on 02nd March 2019 in Kisan Bhawan , Dehradun. Having expertise in the field of automation in seed certification,...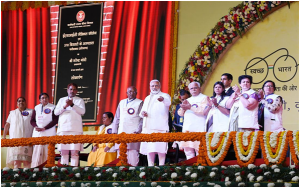 Deepak Sawant, Haryana
sawant[dot]deepak[at]nic[dot]in
|
Feb 14, 2019
The Ministry of Drinking Water and Sanitation in association with the Govt. of Haryana had organized the Swachh Shakti-2019 at Kurukshetra in Haryana on 12/02/2019 and event was presided by Hon'ble Prime Minister Shri Narendra Modi. During the convention, Prime Minister had unveiled...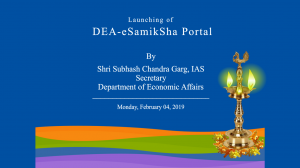 Dr. Shubhag Chand, Delhi
shubhag[at]nic[dot]in
|
Feb 13, 2019
Shri Subhash Chandra Garg, Secretary, Department of Economic Affairs launched the DEA-eSamikSha portal in the Conference Room, Department of Economic Affairs, North Block, New Delhi, on 4th February 2019. Shri K. Rajaraman, Additional Secretary, senior officers of the Department were also present...