Inaugurations
Showing 11 to 15 of total 261 records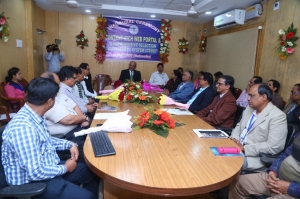 A. K. Hota, Odisha
ak[dot]hota[at]nic[dot]in
|
Mar 3, 2020
A new Odisha Public Service Commission (OPSC) content rich responsive Web portal (www.opsc.gov.in) supporting "Comprehensive Selection Management System (CSMS)" was inaugurated in the Conference Hall of OPSC, Cuttack by the Hon'ble Chairman Brig (Dr.) Laxmi Charan Patnaik. ...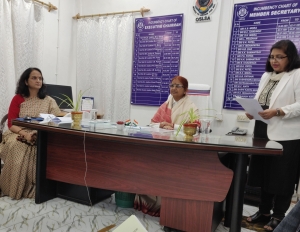 A. K. Hota, Odisha
ak[dot]hota[at]nic[dot]in
|
Feb 26, 2020
The poor, illiterate, weaker sections in our country suffer day in and out in their struggle for survival. They are unable to approach the appropriate courts of law on account of their poverty and ignorance of their legal rights even though they suffer injustice. In order to overcome such situation...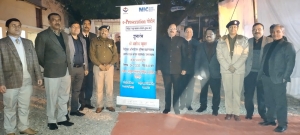 Arvind Dadhichi, Uttaranchal
ak[dot]dadhichi[at]nic[dot]in
|
Feb 25, 2020
eProsecution, a pillar of ICJS Portal for Uttarakhand State was launched for Pilot District of Dehradun by Shri Ashok Kumar, D.G. Police (Law and Order), GoUK, Shri Prashant Joshi, District Judge Dehradun and Shri S.K. Sharma, Sr. Technical Director at Prosecution Office, Dehradun. During the...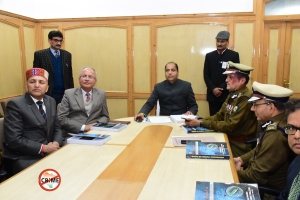 Ajay Singh Chahal, Himachal Pradesh
ajay[dot]chahal[at]nic[dot]in
|
Feb 14, 2020
Sh. Jai Ram Thakur, Hon'ble Chief Minister, Himachal Pradesh launched the Crime Free Himachal, mobile App on 11-February-2020 at Shimla. Sh. Anil Khachi, Chief Secretary, Sh. S.R. Mardi, Director General of Police, Sh. Jagdish Chander, Principal Secretary (IT, PWD, Transport), Sh. S.B. Negi,...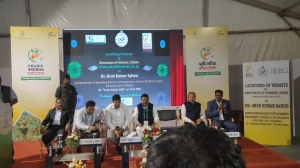 A. K. Hota, Odisha
ak[dot]hota[at]nic[dot]in
|
Feb 4, 2020
The website of Directorate of Fisheries, Odisha was launched in the mega event of "KRUSHI ODISHA 2020" at Bhubaneswar by Dr. Arun Kumar Sahoo, Hon'ble Minister, Agriculture & Farmers' Empowerment, Fisheries & ARD and Higher Education on 24.01.2020. The dignitaries...