Inaugurations
Showing 6 to 10 of total 276 records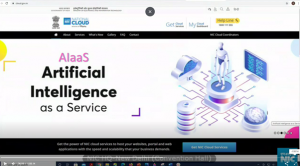 Informatics News Desk, NIC-HQ
newsdesk[dot]info[at]nic[dot]in
|
Jan 29, 2021
Monday, the 25th January 2021 was celebrated, nation-wide as the AI (Artificial Intelligence) Day by the National Informatics Centre. Hosted at NIC HQ, the event witnessed the participation of NIC officials from across the nation through video conferencing. Live webcast of the event was made for wider...
Y. V. Shreenivas Rao, Chattisgarh
yvsrao[at]nic[dot]in
|
Jan 27, 2021
Being in the scientific fraternity, specifically in ICT Sector, NIC with its techno- scientific professionals, state of the art techniques and approaches, has its National presence in almost each and every socio-economic area for more than 40 years. "The InfoNIC"an e-Governance Newsletter...
Ajay Singh Chahal, Himachal Pradesh
ajay[dot]chahal[at]nic[dot]in
|
Jan 11, 2021
Sh. Jai Ram Thakur, Hon'ble Chief Minister, Himachal Pradesh launched three ICT initiatives of Chief Minister office on 6th January 2021 in the virtual presence of 34 Hon'ble Members of Legislative Assembly at Shimla. The Chief Minster expressed the hope that with the launch of these initiatives,...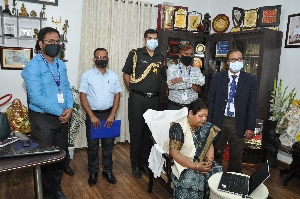 Y. V. Shreenivas Rao, Chattisgarh
yvsrao[at]nic[dot]in
|
Jan 7, 2021
On the 1st Jan' 2021 Honorable Governor, Chhattisgarh State Ms. Anusuiya Uikey has inaugurated the eSamadhan portal (http://esamadhan.cg.gov.in ) in the presence of Secretary to Governor, Legal Advisor to Hon'ble Governor, Deputy secretary and host of other senior officials. The eSamadhan...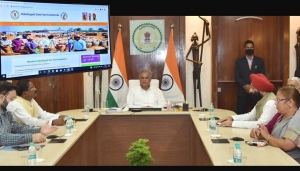 Y. V. Shreenivas Rao, Chattisgarh
yvsrao[at]nic[dot]in
|
Nov 23, 2020
Honorable Chief Minister of Chhattisgarh Shri Bhupesh Baghel inaugurated the website of Chhattisgarh State Food Commission developed by NIC Chhattisgarh on 18th November 2020. In his address on the occasion he said that the schemes related to food and nutritional security will be...