Inaugurations
Showing 6 to 10 of total 290 records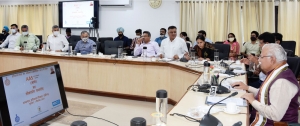 Deepak Sawant, Haryana
sawant[dot]deepak[at]nic[dot]in
|
Sep 2, 2021
Hon'ble Chief Minister Haryana, Mr. Manohar Lal launched the Auto Appeal System (AAS) portal (https://aas.saralharyana.nic.in) on 01/09/2021, a first of its kind of system in India, to ensure the timely delivery of the service to the citizens. This software has been developed for Right...
Lalhmachhuani, Mizoram
chhuani[at]nic[dot]in
|
Sep 1, 2021
The Hon'ble Transport Minister of State Shri T.J. Lalnuntluanga inaugurated Online Payment Services in Vahan and Sarathi on August 31st, 2021 at Secretariat Conference Hall, MINECO, in Aizawl. The inauguration programme was chaired by Commissioner & Secretary, Transport Department Shri K.T....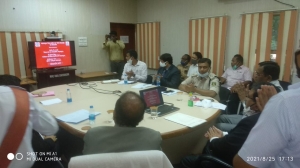 Y. V. Shreenivas Rao, Chattisgarh
yvsrao[at]nic[dot]in
|
Aug 27, 2021
With the intent of bringing the police closer to the citizen and to have more cooperation and support from the citizen for better policing in the district, district police have approached NIC for preparing an informative district police website. A suitable website has thus been developed...

Deepak Sawant, Haryana
sawant[dot]deepak[at]nic[dot]in
|
Aug 5, 2021
Hon'ble Chief Minister Haryana, Shri Manohar Lal launched the Awas Portal (http://awas.haryanapwd.gov.in) on 02 August 2021 to make the process of allotment of government accommodation to the employees more transparent. The Awas portal has been designed and developed by NIC-Haryana....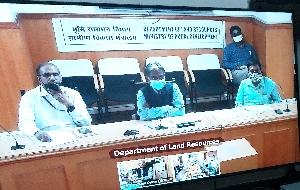 Y. V. Shreenivas Rao, Chattisgarh
yvsrao[at]nic[dot]in
|
Jun 26, 2021
On 23rd June 2021, Ms. Reeta Shandilya, Secretary, Revenue & Disaster Management, Govt. of Chhattisgarh launched the ULPIN (Unique Land Parcel Identification Number) utility for Chhattisgarh in the virtual presence of Shri Ajay Tirkey, Secretary, DoLR, Govt. of India, Shri Hukum Singh Meena, Addl....