Inaugurations
Showing 21 to 25 of total 240 records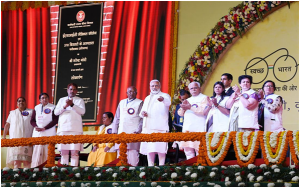 Deepak Sawant, Haryana
sawant[dot]deepak[at]nic[dot]in
|
Feb 14, 2019
The Ministry of Drinking Water and Sanitation in association with the Govt. of Haryana had organized the Swachh Shakti-2019 at Kurukshetra in Haryana on 12/02/2019 and event was presided by Hon'ble Prime Minister Shri Narendra Modi. During the convention, Prime Minister had unveiled...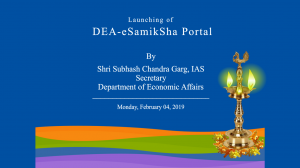 Dr. Shubhag Chand, Delhi
shubhag[at]nic[dot]in
|
Feb 13, 2019
Shri Subhash Chandra Garg, Secretary, Department of Economic Affairs launched the DEA-eSamikSha portal in the Conference Room, Department of Economic Affairs, North Block, New Delhi, on 4th February 2019. Shri K. Rajaraman, Additional Secretary, senior officers of the Department were also present...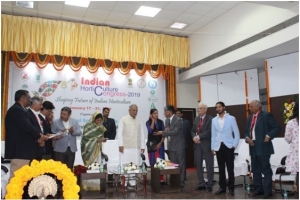 Y.V.Shreenivas Rao, Chattisgarh
yvsrao[at]nic[dot]in
|
Jan 18, 2019
In a grand function of 8th Indian horticulture congress 2019 held at Indira Gandhi Krishi Vishwavidyalaya (IGKV) Raipur, Chhattisgarh on 17th January 2019 two Android based Mobile Apps "eHAAT" and "Custom hiring" have been launched by...
Deepak Sawant, Haryana
sawant[dot]deepak[at]nic[dot]in
|
Dec 28, 2018
On good governance day i.e. 25th December 2018, Hon'ble Chief Minister Haryana Sh. Manohar Lal inaugurated series of events at Mini Secretariat Karnal for 'Antyodaya Saral' project, in the presence of Principal Secretary E&IT, Principal Secretary Social Justice & Empowerment...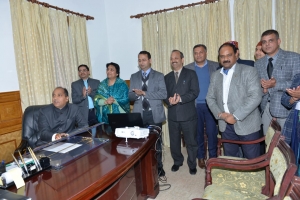 Ajay Singh Chahal, Himachal Pradesh
ajay[dot]chahal[at]nic[dot]in
|
Dec 18, 2018
Sh. Jai Ram Thakur, Hon'ble Chief Minister, Himachal Pradesh launched the redesigned website of HP State Disaster Management Authority on 15th December 2018 at Dharamshala, District Kangra. Sh. B.K. Aggarwal, Chief Secretary, Smt. Manisha Nanda, Additional Chief Secretary Revenue, Sh. D.C. Rana,...