Inaugurations
Showing 16 to 20 of total 312 records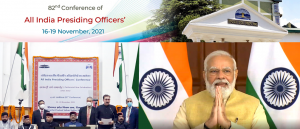 Ajay Singh Chahal, Himachal Pradesh
ajay[dot]chahal[at]nic[dot]in
|
Nov 30, 2021
Sh. Narendra Modi, Hon'ble Prime Minister of India, virtually inaugurated the 82nd All India Presiding Officers Conference and 58th Conference of Secretaries of Legislative Bodies in India, on 17th November 2021. These Conferences were organized at Himachal Pradesh Vishan Sabha, Shimla from 16...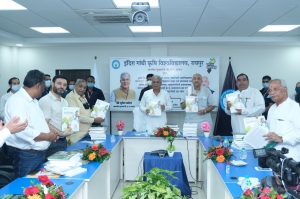 Y. V. Shreenivas Rao, Chattisgarh
yvsrao[at]nic[dot]in
|
Nov 27, 2021
Shri BhupeshBaghel, Hon'ble Chief Minister, Chhattisgarh, inaugurated the newly constructed KrishiVigyan Kendra building, Akti Biodiversity Museum, newly constructed Knowledge Center building and recording studio, Phytosanitary laboratory located at Indira Gandhi KrishiVishwavidyala (IGKV) campus...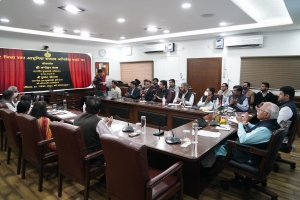 Deepak Sawant, Haryana
sawant[dot]deepak[at]nic[dot]in
|
Nov 23, 2021
Haryana Chief Minister, Sh. Manohar Lal inaugurated Modern Revenue Record Rooms on 21st November 2021 set-up at 22 District HQs and 2 State HQs (Haryana Civil Secretariat & Haryana New Secretariat, Chandigarh through video conferencing. Approximately 18.50 crore Revenue Records have been digitized...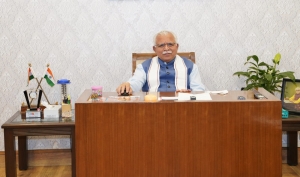 Deepak Sawant, Haryana
sawant[dot]deepak[at]nic[dot]in
|
Nov 15, 2021
Hon'ble Chief Minister Haryana Mr. Manohar Lal launched Haryana Seed Portal (https://uttamseed.haryana.gov.in) on 30/10/2021 in Chandigarh. This seed portal will provide transparency in the seed production programme arranged by Government as well as Private Seed Producing Agencies and will ensure...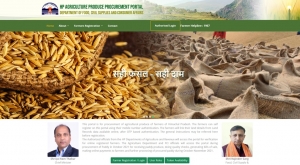 Ajay Singh Chahal, Himachal Pradesh
ajay[dot]chahal[at]nic[dot]in
|
Oct 14, 2021
The Himachal Pradesh Agriculture Produce Procurement Portal has been launched on 11th October 2021 by Hon'ble Member of Assembly from Chintpurni, Sh. Balbir Singh in Una. Sh. Balbir Bagga, Chairperson, Agricultural Produce Marketing Committee, Una, Joint Director, Food, Civil Supplies and Consumer...