Online Conference
Showing 11 to 15 of total 19 records
Rajiv Ranjan, Bihar
rajiv[dot]ranjan[at]nic[dot]in
|
Jul 29, 2016
Two one-day Orientation Programme for newly elected 3-tier Panchayat Representatives were conducted on 21st and 22nd July 2016 at State / District level by Panchayati Raj Department, Govt. of Bihar. Shri Nitish Kumar, Hon'ble Chief Minister of Bihar addressed the Panchayat Representatives both...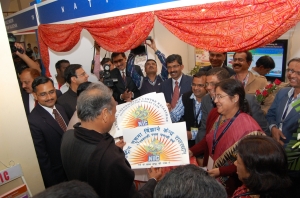 Chandan Sen, Rajasthan
chandan[dot]sen[at]nic[dot]in
|
Mar 7, 2013
National Informatics Centre SHINES AT THE 16th NATIONAL CONFERENCE ON E-GOVERNANCE (NCEG) (11th-12th Feb. 2013) AT JAIPUR RAJASTHAN The 16th National Conference on E-Governance was held at Birla Auditorium from the 11th-12th Feb. 2013 at pink...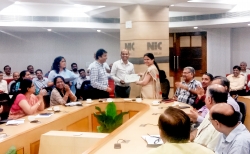 With Inputs From Sameena Mukhija
|
January 2020
NIC is an organization with a vast repository of knowledge cultivated by individuals. Sharing of this knowledge is indispensable to growth, as it motivates them to improve performance and work with dedication. Providing a knowledge sharing platform to its officers and enabling healthy interactions...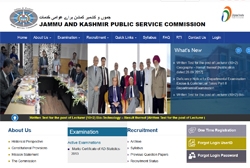 NAVNEET KUKREJA, ABHAY KUMAR
|
July 2017
Even in the face of multiple challenges, NIC-J&K has been providing excellent services to various Departments of the State Government by developing and deploying best practices, tools, techniques and processes in the field of ICT. NIC-J&K has become almost the sole destination for the Departments,...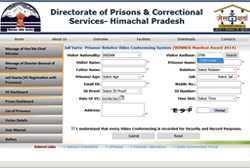 AJAY SINGH CHAHAL, LALIT KAPOOR
|
October 2015
JailVaarta is an innovative application developed by NIC, for primarily facilitating the prison inmates and their relatives to interact conveniently without the relatives visiting prison.