ICT Initiatives
Showing 186 to 190 of total 204 records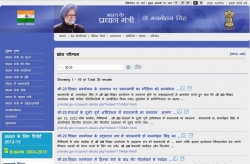 KAMALAKANNAN M., RITU GHAI, NARENDER KUMAR JAIN
|
October 2013
Government of India (GoI) Search Platform initiative has enabled the citizens and other stakeholders to quickly access the data on Government websites. Under this initiative, Search as a service (GoI-SaS) facilitates the website owners in the Government to define their own search interface...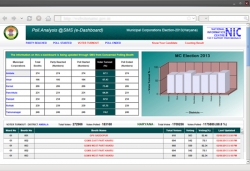 PARDEEP KAUSHAL, M P KULSHRESHTHA
|
October 2013
The local bodies elections conducted by State Election Commission (SEC), evoke huge enthusiasm and interest amongst the public and political parties. Usually the number of candidates taking part in such elections is very large. Due to high percentage of votes polled, the value attached to each...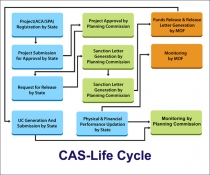 CHANANA A.K., MADHUCHANDA SAMANTARAY
|
October 2013
With altering paradigms of Information and Communication Technology, NIC Cell at Planning Commission is on a constant endeavour to cater to the diverse requirements of various divisions of the Planning Commission of India. The e-Governance movement in country today has witnessed a complete facelift...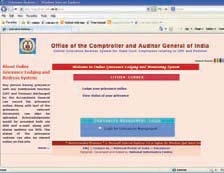 S C D GUPTA
|
January 2013
A Centralized Online State Governments Employees Complaints Monitoring System has been developed by NIC for transforming conventional existing System into more efficient and transparent system. The System has also been customized so as to have the central database server at CAG office and the software...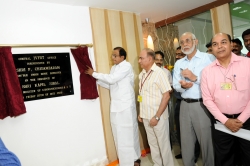 DR. B. N. SHETTY, DR. R. K. MISHRA And C. L. SHARMA
|
October 2012
The entire IVFRT system envisages the information capture from Visa applicants' details till their exit from India and utilizes these sets of information for intelligence decision making at every stage. This system would facilitate information exchange between MHA, MEA and other agencies such...