e-Services
Showing 26 to 30 of total 213 records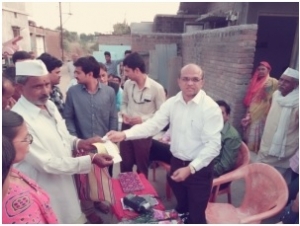 Moiz Hussain, Maharashtra
hussain[at]nic[dot]in
|
Jun 7, 2017
e-PDS (Electronic Public Distribution System) is successfully implemented in Maharashtra. In phase-! & II since Oct. 2016 more than 35,000 Point of Sale (PoS) devices are installed at 35000 Fair price shops for digital transactions. In phase III remaining 19000 devices will be installed...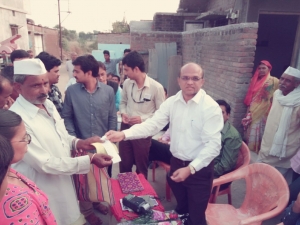 Moiz Hussain, Maharashtra
hussain[at]nic[dot]in
|
Jan 18, 2017
e-PDS system is successfully implemented at Amravati Disitrict. Point of Sale device based sale of food grains under Public Distribution system is launched at Teosa Taluqa of Amravati District of Maharashtra on 17th Jan. 2017.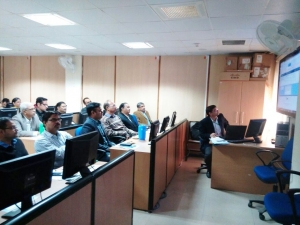 Dr. Shubhag Chand, Delhi
shubhag[at]nic[dot]in
|
Dec 30, 2016
With an objective to create an institutional mechanism for fast-tracking stalled investment projects, both in the public and private sectors, Govt. of Rajasthan was launched Rajasthan e-Suvidha portal, on 24th November, 2014 an online mechanism to fast track approvals and resolve issues pertaining...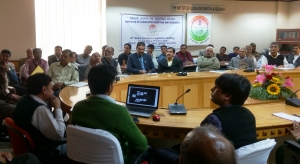 Dr. Shubhag Chand, Delhi
shubhag[at]nic[dot]in
|
Dec 8, 2016
eSamikSha, an online Monitoring and Compliance Mechanism has been developed by Cabinet Secretariat Informatics Division, to fast track the compliance of pending action points, proposal, targets, etc. of Various Ministry/Department/Organization/Agency of Govt. of India and Government of States and...
Dr. Shubhag Chand, Delhi
shubhag[at]nic[dot]in
|
Dec 8, 2016
After successful implementation of MeitY-eSamikSha in Ministry of Electronics & Information Technology, Shri P.P. Chaudhary, Minister of State for Ministry of Electronics and Information Technology has desired to further extend the MeitY-eSamikSha at the level of attached/subordinate offices to...