e-Services
Showing 21 to 25 of total 209 records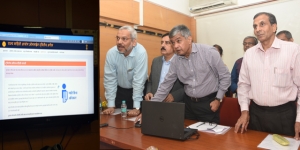 Moiz Hussain, Maharashtra
hussain[at]nic[dot]in
|
Aug 1, 2017
State Information Commission of Maharashtra deals with 2nd Appeal cases pertaining to the applications submitted by the citizens to the various departments of State Government under the Right to information Act.. NIC Maharashtra has provided technical services for design and implementation of...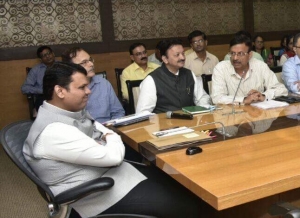 Moiz Hussain, Maharashtra
hussain[at]nic[dot]in
|
Jul 12, 2017
Hon. Chief Minister of Maharashtra launched http://mahapar.maharashtra.gov.in web application at Vidhan Bhawan on 11/07/2017 and appreciated the work of NIC Maharashtra for successful implementation. Additional Chief Secretary(Services),Govt of Maharashtra, have acknowledged the excellent support...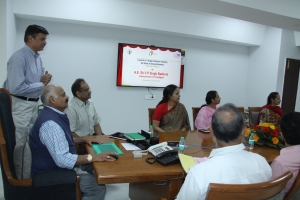 Vivek Verma, Chandigarh
vivek[dot]verma[at]nic[dot]in
|
Jun 15, 2017
H.E. Sh. V.P.Singh Badnore, Governor Punjab and Administrator, Union Territory (UT) of Chandigarh inaugurated the Single Window Solution for Ease of Doing Business (http://eodb.chd.gov.in) on 14th June 2017 at Chandigarh. Also present on the occasion were Sh. Parimal Rai, IAS Adviser to...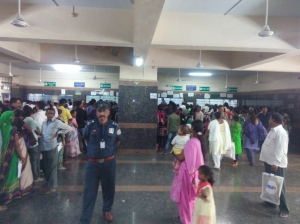 Moiz Hussain, Maharashtra
hussain[at]nic[dot]in
|
Jun 14, 2017
Hospital Management System "ë-Hospital@NIC " is successfully operational in Maharashtra in 6 Government/Municipal Hospitals since last year. The software is implemented in 3 Hospitals of Navi Mumbai Municipal Corporation located at Vashi, Airoli and Nerul, , Kamala Nehru...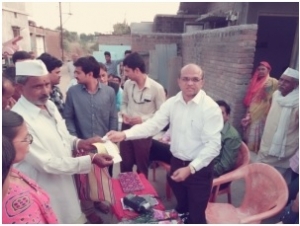 Moiz Hussain, Maharashtra
hussain[at]nic[dot]in
|
Jun 7, 2017
e-PDS (Electronic Public Distribution System) is successfully implemented in Maharashtra. In phase-! & II since Oct. 2016 more than 35,000 Point of Sale (PoS) devices are installed at 35000 Fair price shops for digital transactions. In phase III remaining 19000 devices will be installed...