e-Services
Showing 21 to 25 of total 221 records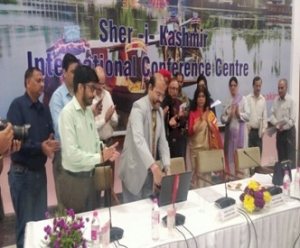 Jit Raj, Jammu and Kashmir
jit[dot]raj[at]nic[dot]in
|
Sep 19, 2018
September 18, 2018, the Accountant General (A&E) Jammu & Kashmir Sh. Shourjo Chatterjee inaugurated the online SMS facility for the pensioner to update them about their Pension case status during the Pension Adalat at the Sher-e-Kashmir International Convention Centre, Srinagar. The SMS...

A. K. Hota, Odisha
ak[dot]hota[at]nic[dot]in
|
Sep 4, 2018
ServicePlus is fully geared for Single-Window services under Ease of Doing Business. It is achieved by anyone who knows their business and understands the processes that drive it irrespective of any coding knowledge. ServicePlus empowers officials with simple drag-and-drop interface that makes even...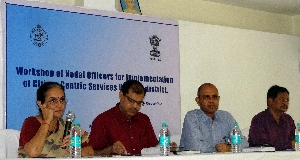 A. K. Hota, Odisha
ak[dot]hota[at]nic[dot]in
|
Apr 20, 2018
Department of Electronics & Information Technology (E&IT), Government of Odisha organised one day State Level workshop on eDistrict project implementation using ServicePlus framework on 6th April, 2018. The nodal officials from all the departments of Govt. of Odisha have attended it. ...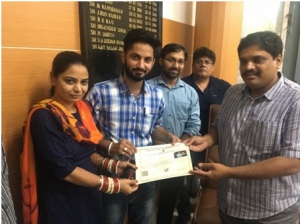 Vivek Verma, Chandigarh
vivek[dot]verma[at]nic[dot]in
|
Apr 19, 2018
Online Compulsory Marriage Registration, for Registration of Marriage, was launched on 28th March 2018 by Sh Parimal Rai, IAS Adviser to the Administrator, UT Chandigarh and the first certificate generated through the system was given by Mr Ajit Balaji Joshi, IAS Deputy Commissioner, Chandigarh...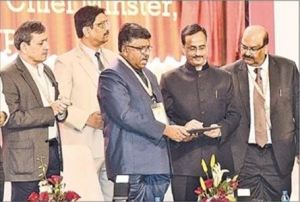 Anshu Rohatgi, Uttar Pradesh
anshu[dot]rohatgi[at]nic[dot]in
|
Mar 14, 2018
The e-Saathi Mobile Application was launched by Shri Ravi Shankar Prasad, Hon'ble Minister of Law and Justice and Electronics and Information Technology, Government of India and Shri Dinesh Sharma, Deputy CM Government of UP on 22nd February, the second day of the UP Investors Summit 2018...