e-Services
Showing 11 to 15 of total 214 records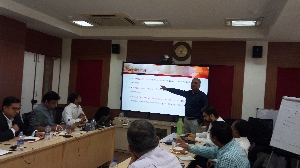 Y.V.Shreenivas Rao, Chattisgarh
yvsrao[at]nic[dot]in
|
Sep 20, 2019
A one day workshop on Integrated Pro-active EGovernance (IPeG) System was organised by Department of IT, Govt. of Chhattisagrh at Raipur on 16th sep, 2019. The objective of the workshop was to deliberate on key challenges in delivery of Government services to citizens which includes ...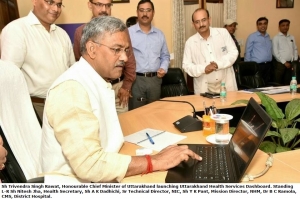 Arvind Dadhichi, Uttaranchal
ak[dot]dadhichi[at]nic[dot]in
|
Oct 17, 2018
Sri Trivendra Singh Rawat, Honourable Chief Minister of Uttarakhand has launched Uttarakhand Health Services Dashboard developed by NIC Uttarakhand. It is convergence of vital information at a single platform of all those parameters which are significant for maintaining quality...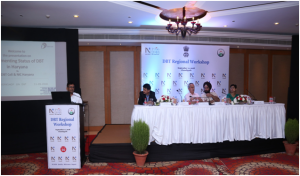 Deepak Sawant, Haryana
sawant[dot]deepak[at]nic[dot]in
|
Sep 24, 2018
One day regional workshop on DBT was organised by DBT Mission, Cabinet Secretariat, Delhi and NCAER (National Council of Applied Economics Research) on 11th September 2018 at Chandigarh. Representative of all northern states Jammu & Kashmir, Himachal Pradesh, Haryana, Punjab, Uttarakhand,...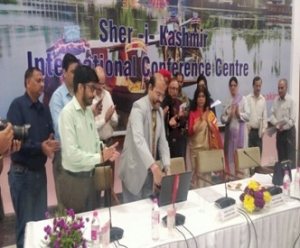 Jit Raj, Jammu and Kashmir
jit[dot]raj[at]nic[dot]in
|
Sep 19, 2018
September 18, 2018, the Accountant General (A&E) Jammu & Kashmir Sh. Shourjo Chatterjee inaugurated the online SMS facility for the pensioner to update them about their Pension case status during the Pension Adalat at the Sher-e-Kashmir International Convention Centre, Srinagar. The SMS...

A. K. Hota, Odisha
ak[dot]hota[at]nic[dot]in
|
Sep 4, 2018
ServicePlus is fully geared for Single-Window services under Ease of Doing Business. It is achieved by anyone who knows their business and understands the processes that drive it irrespective of any coding knowledge. ServicePlus empowers officials with simple drag-and-drop interface that makes even...