e-Services
Showing 11 to 15 of total 244 records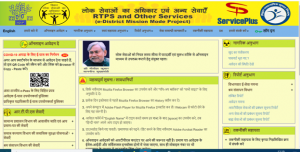 Rajiv Ranjan, Bihar
rajiv[dot]ranjan[at]nic[dot]in
|
May 20, 2020
Background: The Lockdown / Curfew for containment of COVID-19 pandemic was announced by honorable Prime Minister of India to be effective from 25th March 2020. Issuance of e-Pass was felt necessary for movement of persons / private vehicles for maintaining essential services or due to emergency...
Jit Raj, Jammu and Kashmir
jit[dot]raj[at]nic[dot]in
|
May 19, 2020
Jammu & Kashmir Government has launched a web portal URL : http://jkmonitoring.nic.in/ on 18.05.2020 to facilitate its residents stranded in other parts of the country. The portal enables giving updates to those registered and also allows a person to check his application status. ...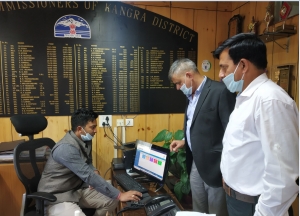 Ajay Singh Chahal, Himachal Pradesh
ajay[dot]chahal[at]nic[dot]in
|
May 16, 2020
Sh. Rakesh Prajapati, IAS Deputy Commissioner, Kangra took the initiative to utilize Service Plus framework for configuring the Covid-19 ePass Surveillance System for citizens of Kangra District. The Service Plus Team at New Delhi, in coordination with Sh. Bhupinder Pathak, Scientist-F/DIO Kangra...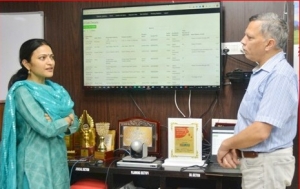 Jit Raj, Jammu and Kashmir
jit[dot]raj[at]nic[dot]in
|
Apr 29, 2020
On 28/04/2020 for near real time response to the grievances & queries received at the district control room, a Call Records Management System (CRMS) has been launched in District Jammu, by the Deputy Commissioner, Sushma Chauhan, IAS. She informed that this technology will enable immediate...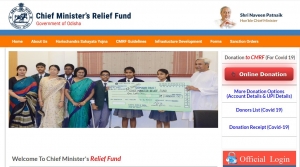 A. K. Hota, Odisha
ak[dot]hota[at]nic[dot]in
|
Apr 22, 2020
Hon'ble Chief Minister of Odisha has appealed all to donate generously to Chief Minister's Relief Fund in order to provide humanitarian help to the COVID-19 affected. In view of this, Government has opened dedicated accounts in State Bank of India, ICICI Bank and HDFC Bank for receipt...