e-Services
Showing 11 to 15 of total 252 records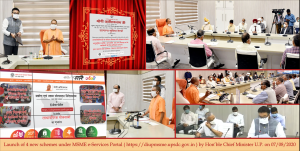 Anshu Rohatgi, Uttar Pradesh
anshu[dot]rohatgi[at]nic[dot]in
|
Aug 18, 2020
To promote the national self-reliance and to become vocal about local, Hon'ble Chief Minister Yogi Aditya Nath has launched the online version of 4 more schemes viz. ODOP (Marketing Development Scheme), ODOP (toolkit & training) for SC/ST & OBC persons and Hastshilpi Skill development...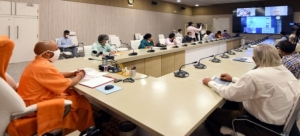 Anshu Rohatgi, Uttar Pradesh
anshu[dot]rohatgi[at]nic[dot]in
|
Jul 28, 2020
Hon'ble Chief Minister of Uttar Pradesh, Yogi Adityanath, launched an integrated early warning system for weather alerts known as Aapda Prahari App and web based application for disaster Management on 24th July 2020, through video conferencing. The applications seek to improve the relief management...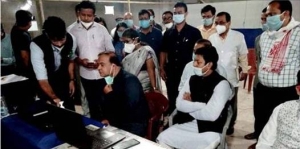 Kavita Barkakoty, Assam
asm-kavita[at]nic[dot]in
|
Jun 12, 2020
The new version of Covid Suraksha 2.0 with geo-fencing technology was launched by Sh.Himanta Biswa Sarma, Honble Minister of Health and Finance on 6th June 2020 in the presence of Deputy Commissioner Jorhat and other Senior functionaries. The app was functioning in many districts from April with monitoring...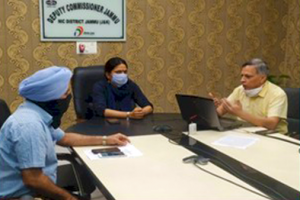 Jit Raj, Jammu and Kashmir
jit[dot]raj[at]nic[dot]in
|
Jun 3, 2020
Jammu, June 02: In order to keep systematic record of all passengers arriving at Jammu railway station and to inform these passengers them about results of COVID-19 tests, that each passenger undergoes, Deputy Commissioner Jammu Ms. Sushma Chauhan has formally launched IT enabled solutions along...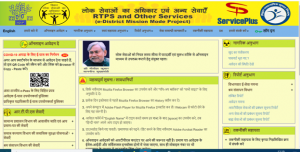 Rajiv Ranjan, Bihar
rajiv[dot]ranjan[at]nic[dot]in
|
May 20, 2020
Background: The Lockdown / Curfew for containment of COVID-19 pandemic was announced by honorable Prime Minister of India to be effective from 25th March 2020. Issuance of e-Pass was felt necessary for movement of persons / private vehicles for maintaining essential services or due to emergency...