e-Services
Showing 11 to 15 of total 227 records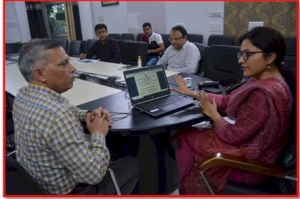 Jit Raj, Jammu and Kashmir
jit[dot]raj[at]nic[dot]in
|
Apr 21, 2020
On 13/03/2020 Deputy Commissioner Jammu Ms. Sushma Chauhan IAS, today launched ePASS service in District Jammu for persons residing within red zone areas as a proactive measure for COVID19 containment in District Jammu in order to allow restricted movement out of these zones particularly for...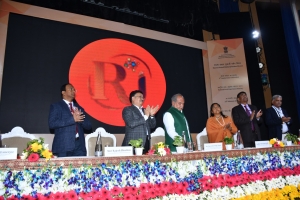 Kavita Barkakoty, Assam
asm-kavita[at]nic[dot]in
|
Mar 2, 2020
Launch of GeoRurban Mobile App on 24th February 2020 by Hon'ble Union Minister for Rural Development Shri Narendra Singh Tomar and Minister of State Sadhvi Niranjan Jyoti at International Ambedkar Centre, Janpath, New Delhi. On 24th February, 2020, celebrating the successful...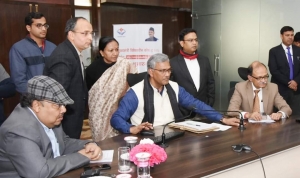 Arvind Dadhichi, Uttaranchal
ak[dot]dadhichi[at]nic[dot]in
|
Jan 31, 2020
Sri Trivendra Singh Rawat, Honourable Chief Minister of Uttarakhand inaugurated eOffice Portal (https://eoffice.uk.gov.in) on 21st January 2020 at Uttarakhand Secretariat in the presence of all IAS officers gathered at state capital Dehradun. During the event by digitally signing electronic file Honourable...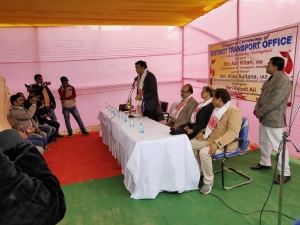 Kavita Barkakoty, Assam
asm-kavita[at]nic[dot]in
|
Jan 6, 2020
South Salmara, Assam, January 04, 2020: A new District Transport Office (DTO) was inaugurated by the the Commissioner Transport Assam, Shri Adil Khan, IAS, on January 04, 2020 in the presence of the Deputy Commissioner, South Salmara, Smt Atika Sultana, IAS, Senior Technical Director, NIC Shri Rubaiyat-ul...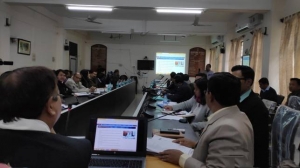 Kavita Barkakoty, Assam
asm-kavita[at]nic[dot]in
|
Dec 31, 2019
The district website of Hojai district, Assam with URL hojai.assam.gov.in and DM Dashboard (ASSAM DARPAN) was inaugurated by Shri Tonmoy Pratim Borgohain, Deputy Commissioner, Hojai on 27.12.2019 in Conference Hall, Deputy Commissioner's Office, Hojai, Assam. The district website was built under...