e-Services
Showing 6 to 10 of total 209 records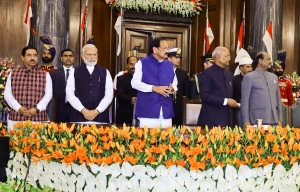 Informatics News Desk, NIC-HQ
newsdesk[dot]info[at]nic[dot]in
|
Nov 26, 2019
Shri Ram Nath Kovind, Hon'ble President of India launched the National Youth Parliament Scheme (NYPS) web portal at the Central hall of the Parliament of India on the Constitution Day celebration on 26th November 2019, in the august presence of Shri M Venkaiah Naidu, Hon'ble Vice...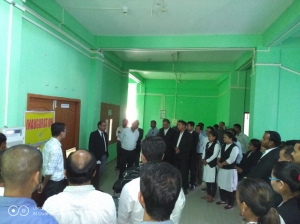 Kavita Barkakoty, Assam
asm-kavita[at]nic[dot]in
|
Nov 14, 2019
The eProsecution online portal was launched by honourable Chief Judicial Magistrate, Sri Mridul Kumar Saikia, Udalguri district, at Public Prosecutor Office, Udalguri, on 13/11/2019. The CJM in his speech lauded the efforts of NIC for developing such a useful system and said that it would help the...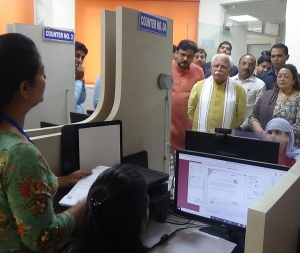 Deepak Sawant, Haryana
sawant[dot]deepak[at]nic[dot]in
|
Nov 8, 2019
Hon'ble CM Haryana visited Antyodaya Bhavan and Saral Kendra, Gurugram on dated 07/11/2019. He was very much satisfied with the services given to the citizen through these Kendras. He interacted with the beneficiaries present in these Kendras who were there to avail the services provided through...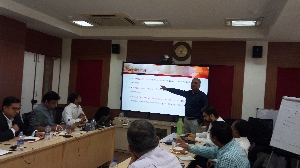 Y.V.Shreenivas Rao, Chattisgarh
yvsrao[at]nic[dot]in
|
Sep 20, 2019
A one day workshop on Integrated Pro-active EGovernance (IPeG) System was organised by Department of IT, Govt. of Chhattisagrh at Raipur on 16th sep, 2019. The objective of the workshop was to deliberate on key challenges in delivery of Government services to citizens which includes ...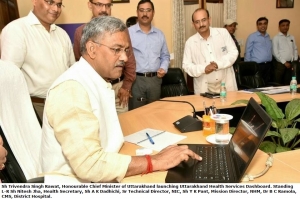 Arvind Dadhichi, Uttaranchal
ak[dot]dadhichi[at]nic[dot]in
|
Oct 17, 2018
Sri Trivendra Singh Rawat, Honourable Chief Minister of Uttarakhand has launched Uttarakhand Health Services Dashboard developed by NIC Uttarakhand. It is convergence of vital information at a single platform of all those parameters which are significant for maintaining quality...