e-Services
Showing 6 to 10 of total 223 records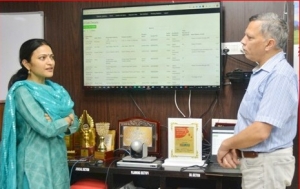 Jit Raj, Jammu and Kashmir
jit[dot]raj[at]nic[dot]in
|
Apr 29, 2020
On 28/04/2020 for near real time response to the grievances & queries received at the district control room, a Call Records Management System (CRMS) has been launched in District Jammu, by the Deputy Commissioner, Sushma Chauhan, IAS. She informed that this technology will enable immediate...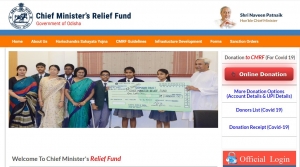 A. K. Hota, Odisha
ak[dot]hota[at]nic[dot]in
|
Apr 22, 2020
Hon'ble Chief Minister of Odisha has appealed all to donate generously to Chief Minister's Relief Fund in order to provide humanitarian help to the COVID-19 affected. In view of this, Government has opened dedicated accounts in State Bank of India, ICICI Bank and HDFC Bank for receipt...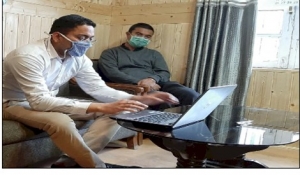 Jit Raj, Jammu and Kashmir
jit[dot]raj[at]nic[dot]in
|
Apr 21, 2020
Leh-Ladakh, 17th April, 2020: Mr Sachin Kumar Vaishya IAS, District Magistrate/Chairman, DDMA, Leh Ladakh, inaugurated the e-Pass services today on 17th April 2020 in the presence of Moses Kunzang (ADDC, Leh), Rigzin Spalgon (ACR, Leh), Jigmet Namgyal (CCF, LAHDC, Leh), Dr Zulfiqar Ali(Accounts...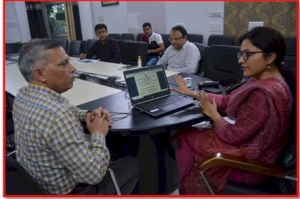 Jit Raj, Jammu and Kashmir
jit[dot]raj[at]nic[dot]in
|
Apr 21, 2020
On 13/03/2020 Deputy Commissioner Jammu Ms. Sushma Chauhan IAS, today launched ePASS service in District Jammu for persons residing within red zone areas as a proactive measure for COVID19 containment in District Jammu in order to allow restricted movement out of these zones particularly for...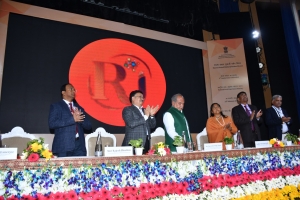 Kavita Barkakoty, Assam
asm-kavita[at]nic[dot]in
|
Mar 2, 2020
Launch of GeoRurban Mobile App on 24th February 2020 by Hon'ble Union Minister for Rural Development Shri Narendra Singh Tomar and Minister of State Sadhvi Niranjan Jyoti at International Ambedkar Centre, Janpath, New Delhi. On 24th February, 2020, celebrating the successful...