e-Services
Showing 6 to 10 of total 261 records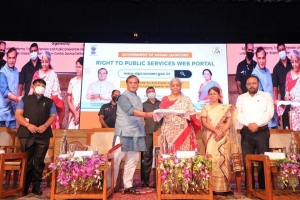 Kavita Barkakoty, Assam
asm-kavita[at]nic[dot]in
|
Oct 26, 2021
To further strengthen Honble PM Sri Narendra Modi's call for Minimum Government, Maximum Governance, the Assam Right to Public Services Portal, www.rtps.assam.gov.in was launched by Honble Union Minister of Finance & Corporate Affairs, Smt. Nirmala Sitharaman in the august presence of Honble...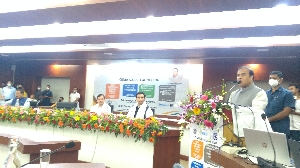 Kavita Barkakoty, Assam
asm-kavita[at]nic[dot]in
|
Sep 28, 2021
Guwahati, September 2021: The Chief Minister of Assam Dr Himanta Biswa Sarma today formally launched an online application for registration in the Assam Employment Exchange which will enable applicants to register without having to visit the employment exchanges physically. Developed by National Informatics...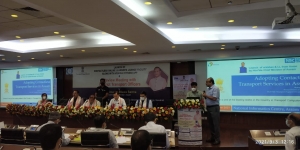 Kavita Barkakoty, Assam
asm-kavita[at]nic[dot]in
|
Sep 6, 2021
Guwahati, September 03, 2021: The Hon'ble Chief Minister of Assam Shri Himanta Biswa Sarma today launched two online citizen-centric applications in the Transport Sector – the Learner License from Home Application and the mVahan fitness testing mobile app. The Hon'ble Transport Minister...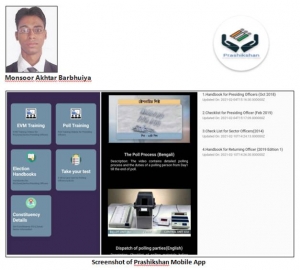 Kavita Barkakoty, Assam
asm-kavita[at]nic[dot]in
|
Jun 15, 2021
The app will be a ready reckoner for the polling personnel who have undergone training for the upcoming Assembly election to three legislative constituencies of Hailakandi, Katlicherra and Algapur slated for April 1, 2021.The detail poll process from Day 1 till the end of the exercise will be available...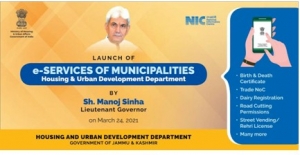 Jit Raj, Jammu and Kashmir
jit[dot]raj[at]nic[dot]in
|
Mar 25, 2021
Hon'ble Lieutenant Governor of J&K Sh. Manoj Sinha today on 24/03/2021, launched 14 e-Services for all 78 Urban Local bodies of J&K Union Territory. The launch ceremony was attended by Chief Secretary J&K Shri B. V. R. Subrahmanyam, Principal Secretary Housing & Urban Development...