G2C
Showing 296 to 300 of total 310 records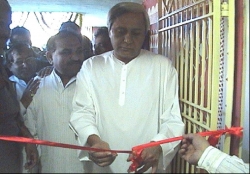 Orissa, a land of quintessential charm, with its natural bounties, gracefully blends the old world splendour with the modern day developments. While nature abounds in all its glory with unspoilt and alluring beaches, rivers, lakes, waterfalls, hills, forests, wildlife and a tribal culture, which is still...
Utpal Kumar Ghosh
|
October 2009
Upper Siang -a newly created district with its headquarter at Yingkiong in the state of Arunachal Pradesh, encompassing an area of 6188 Sq. km, is a mountainous region endowed with rich natural resources and biodiversity. The mighty Siang River flows though the heart of the district and is referred to...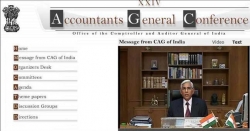 The Comptroller and Auditor General of India (C&AG) Office is a Supreme Audit Institution of India and it discharge its duties and responsibilities as public money to be properly managed and spent to good effect through its more than 180 field offices -Indian Audit and Accounts Department (IA&AD)...
Rajnish Mahajan, Amit Shah
|
July 2009
Gujarat, the westernmost state of country is one of the oldest business points in the world map. It is an abode to some of the largest businesses in the India. A bulk of Gujarat economy is generated from its agricultural and natural resources which includes cotton, sugar, peanuts, groundnuts, various...
Timothy Dkhar
|
July 2009
Meghalaya - Blessed with abundant rainfall, sunshine, virgin forests, high plateaus, tumbling waterfalls, crystal clear rivers, meandering streams - the state, carved from the erstwhile state of Assam - bounds it on the North and East while the South and West is covered by Bangladesh.