Automation
Showing 21 to 25 of total 201 records

MOHAN DAS VISWAM
|
April 2019
Operated by the Department of Pension & Pensioners' Welfare under the Ministry of Personnel, Public Grievances & Pensions, Anubhav is the dream project of the Honorable Prime Minister. It provides a platform to retiring employees to share their experiences of working with the government...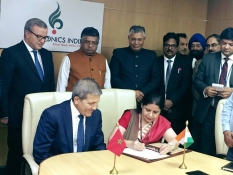 With Inputs From IPS SETHI, NEW DELHI
|
January 2019
India has a long history of having International ties with various nations for strengthening bilateral relationship and cooperation. On 12th November 2018, a Joint Declaration of Intent was signed between National Informatics Centre and the Ministry of Justice of the Kingdom of Morocco in the field...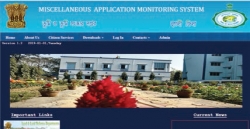 Dr. DIBAKAR RAY
|
January 2019
Hooghly, with its headquarters located at Chinsurah town, lies within the Burdwan division of the state of West Bengal. History suggests the name Hooghly is derived probably from the word 'Hogla', a tall tree, which grows in abundance on the river banks and in the marshy low lands below...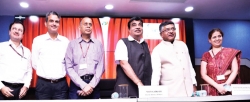 ETransport MMP Division
|
January 2019
The Transport Mission Mode Project (eTransport MMP), driven by the Ministry of Road Transport and Highways (MoRTH) and executed by NIC, has successfully automated the operations of Regional Transport Offices (RTOs) across the country. The project has set up a consolidated nationwide transport database...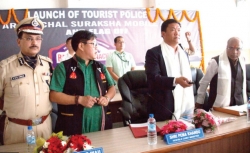 KAVITA BARKAKOTY
|
January 2019
Ensuring safety of its citizens is one of the prime responsibilities of any government. The Arunachal Pradesh State Police is the arm of the government to take timely measures to ensure adequacy of security and safety of the public. It is with such an intent, the Arunachal Pradesh Police has entrusted...