ICT in Districts
Showing 11 to 15 of total 157 records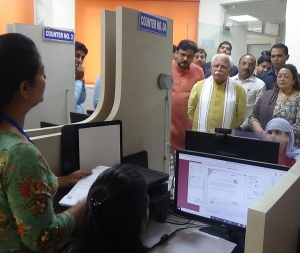 Deepak Sawant, Haryana
sawant[dot]deepak[at]nic[dot]in
|
Nov 8, 2019
Hon'ble CM Haryana visited Antyodaya Bhavan and Saral Kendra, Gurugram on dated 07/11/2019. He was very much satisfied with the services given to the citizen through these Kendras. He interacted with the beneficiaries present in these Kendras who were there to avail the services provided through...
A. K. Hota, Odisha
ak[dot]hota[at]nic[dot]in
|
Mar 13, 2019
The "Kendrapara Credit Co-Operative Society LTD" Core Banking Solution developed by NIC(HQ) and NIC(Odisha) was inaugurated by Hon'ble M.P. Cuttack Sj. Bhartuhari Mahatab, in the presence of Sri Pramod Kumar Sahu, President KCCS Ltd., Sri Ashok Kumar Mohanty, STD, NIC Odisha,...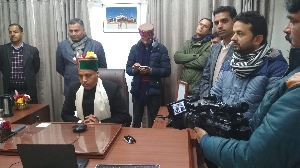 Ajay Singh Chahal, Himachal Pradesh
ajay[dot]chahal[at]nic[dot]in
|
Jan 21, 2019
Sh. Jai Ram Thakur, Hon'ble Chief Minister, Himachal Pradesh interacted with 10 Cabinet Ministers of Himachal Pradesh on 6th January 2019 from Shimla, using NIC VC facility, during the Jan Manch program, which is held at Panchayat level, every first Sunday of the month, and is presided over...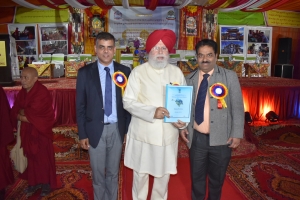 Ajay Singh Chahal, Himachal Pradesh
ajay[dot]chahal[at]nic[dot]in
|
Nov 26, 2018
Sh. S.S. Ahluwalia, Hon'ble Minister of State for Electronics and Information Technology, visited Kangra and Mandi Districts on 9th November, 2018 for the inauguration ceremony of Zabsang Choekhorling Makerspace lab, new era of Artificial Intelligence, at Zabsang Choekhorling Shedra, the...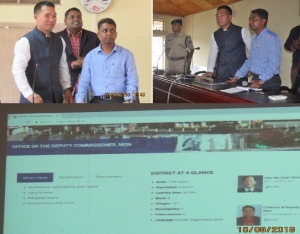 Novotsono, Nagaland
novotsono[dot]natso[at]nic[dot]in
|
Aug 21, 2018
Shri P Paiwang Konyak, Hon'ble Minister for Transport, Civil Aviation, Railways & Land Resources, Govt. of Nagaland, launched the revamped website of Mon District on 16th August 2018, which is based on S3WaaS (Secure, Scalable and Sugamya Website as A Service) Platform. It can be accessed...