ICT in Districts
Showing 6 to 10 of total 208 records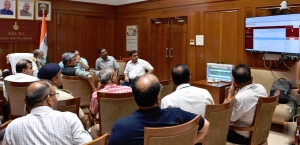 Deepak Sawant, Haryana
sawant[dot]deepak[at]nic[dot]in
|
Jul 4, 2022
A demonstration of end-to-end computerization of Arms Licence related services was made to Sh. Anil Vij, Hon'ble Home Minister and other senior officials of Home Department by Shri Alok Shrivastava, Scientist-F, NIC on 29/06/2022. The soft launch of these services will start from 1st July, 2022...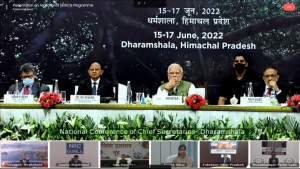 Ajay Singh Chahal, Himachal Pradesh
ajay[dot]chahal[at]nic[dot]in
|
Jun 28, 2022
Hon'ble Prime Minister Sh. Narendra Modi chaired the first National Conference of Chief Secretaries at Dharamshala on 16th June and 17th June 2022 to prepare a common development agenda for higher economic growth, ahead of the Governing Council Meeting of NITI Ayog later in the year. The National...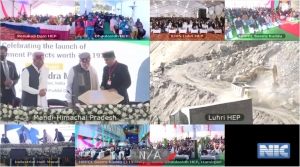 Ajay Singh Chahal, Himachal Pradesh
ajay[dot]chahal[at]nic[dot]in
|
Dec 31, 2021
Sh. Narendra Modi, Hon'ble Prime Minister of India, virtually inaugurated and laid foundation stones of development projects at multiple locations on 27-December-2021 at Mandi, Himachal Pradesh, using NIC VC facility. Speaking on the occasion of State Government completing 4 years, he appreciated...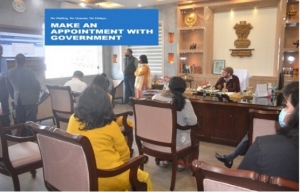 Kavita Barkakoty, Assam
asm-kavita[at]nic[dot]in
|
Dec 27, 2021
Guwahati: 23-12-2021 - In the spirit of Good Governance Week, DC, Kamrup Metro Shri Pallav Gopal Jha, IAS, launched the Kamrup Metropolitan District instance of "SWAGATAM" visitor management portal. Swagatam is a cloud-based application software developed by NIC which can be configured...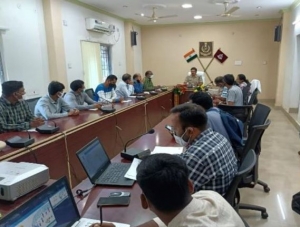 Shri Hara Prasad Das, Odisha
hp[dot]das[at]nic[dot]in
|
Dec 3, 2021
The Integrated Road Accident Database (iRAD) Project is an initiative of the Ministry of Road Transport and Highways (MoRTH), Government of India and is funded by World Bank, with the objective to improve road safety in the country. The Rollout programme of iRAD live was conducted on 25th November...