Conference
Showing 66 to 70 of total 78 records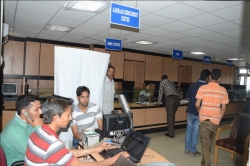 AKHILESH BHARTI, ASHWANI KUMAR
|
July 2014
Mandi, one of the twelve districts of Himachal Pradesh, is the second largest district in terms of administrative strength. Mandi is also known as Chhoti Kashi, thanks to so many temples in the town. Due to its varied altitude, there are some places in the district where the climate is quite...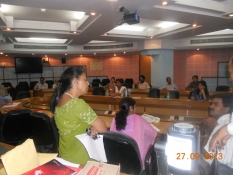 Dr. Vandana Sharma, Ms. Mridula Jain
|
January 2014
Hindi Pakhwada was observed at NIC Headquarters from 14th September 2013 to 28th September 2013. Hindi Pakhwada was also observed at NIC State Units. During the event, seven different competitions were organized in Hindi. Alike previous years, this year too, Hindi typing, dictation, essay-writing,...
Shri Kavindra Kiyawat, Sanjay Joshi
|
July 2013
Sehore lies in the foothills of Vindhyachal Range surrounded by of Malwa region in Madhya Pradesh. It is about 39 Kms away from the state capital Bhopal towards south and spread across 6578 Sq. Kms. Shaiva, Shakta, Jain, Vaishnav, Budhists and Nath priests made Sehore a significant seat of their...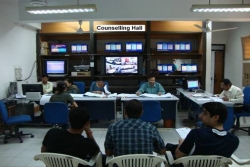 N. Ananthakrishnan
|
July 2010
In order to promote the excellence of Medical education in the country and to bring in transparency, Ministry of Health & Family Welfare, Govt. of India, had evolved a scheme for systematizing the prospective intake of students for both undergraduate and postgraduate medical courses in 1993, after...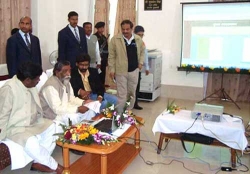 R. S Kushwaha
|
April 2010
Situated in the pristine beauty nestled in the hill ranges, Dumka - also called the second capital town of the Jharkhand state, is fringed with verdant forest and fast flowing rivers. Dumka means 'skirt of the hills' and was named by the Mughals due to the picturesque hills that surrounds the...