Conference
Showing 76 to 80 of total 106 records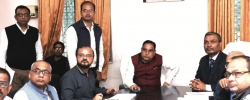 Dr. DIBAKAR RAY
|
April 2021
After a year of implementation of these digitization processes, the Building Construction Department, Govt. of Bihar was able to approve around 240 booking of Bhawan and after implementation, during 2018- 2019, 2019-2020 revenue of Rs. 4.96 Crore and Rs. 5.48 Crore was generated respectively through...
Editor - With Inputs From NIC HQ
|
April 2021
Artificial Intelligence (AI) Day was celebrated by NIC on the 25th January 2021. Hosted at NIC HQ, the event witnessed the participation of NIC officials from across the nation through video conferencing.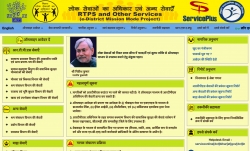 Dr. DIBAKAR RAY
|
April 2021
Patna became the first district to implement the e-Pass system of NIC in Bihar. With the application, a web portal was also created to enable citizens apply for e-Pass with much ease. The system has benefitted many who were stranded due to medical or other emergency reasons at various...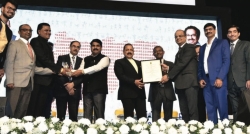 SARBJEET SINGH
|
October 2020
NIC Haryana with innovative and out-of-the-box thinking converted the State into a digitally empowered and knowledge economy. Integrated solutions for cashless, paperless and faceless ensured the wide range of quality services delivered in a fast-track, hasslefree and time-bound manner,...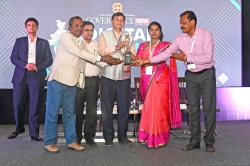 Tirunelveli District is one of the oldest districts in Tamil Nadu which is always prominent for its richness in Administration. It is also named Oxford of South India due to its large number of educational institutions. Though the District Administration is always succeeding in a traditional...