Standardization
Showing 1 to 5 of total 32 records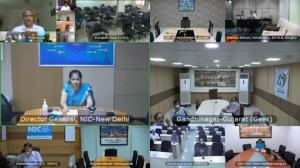 Shashi Kant Pandey, Delhi
sk[dot]pandey[at]nic[dot]in
|
Jun 12, 2020
Dr. Neeta Verma, Director General, NIC highlighted the need for user-centered design in the development of all eGov applications. She was chairing the webinar on "Designing Products with Accelerated Adoption" organized by NIC on 12th June 2020. Stressing upon the need for enhanced...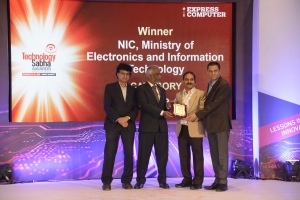 Ajay Singh Chahal, Himachal Pradesh
ajay[dot]chahal[at]nic[dot]in
|
Mar 3, 2018
The Mid Day Meals Automated Reporting and Management System of NIC has been awarded the Technology Sabha, Enterprise Solution Award 2018 on 23 February 2018 at Indore. Sh. Vimal Kumar Sharma, TD and Sh. Praveen Sharma, Scientist B received the award. Sh. Sanjay Kumar, TD is the Project Head and other...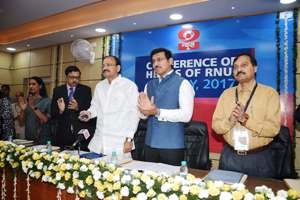 Shashi Kant Pandey, Delhi
sk[dot]pandey[at]nic[dot]in
|
Jul 11, 2017
Content Management Framework (CMF) based website of DD News [http://ddnews.gov.in ] was launched by Hon'ble Union Minister, Information & Broadcasting, Sri. M.Venkaiah Naidu Ji on 6th July 2017 at DD News Headquarters, New Delhi. CMF is an initiative under ambitious Digital...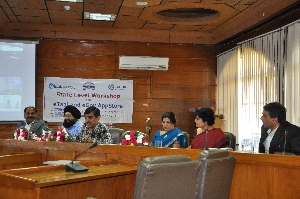 Ajay Singh Chahal, Himachal Pradesh
ajay[dot]chahal[at]nic[dot]in
|
Oct 12, 2015
A one day workshop on eTaal and eGovApp Store was held on 5th October 2015 at Shimla for the State Government and NIC Officers. Dr. Shefali S Dash, DDG NIC, Sh. IPS Sethi, Sr. TD and Mrs. Mala Mittal, Sr. TD visited Shimla and interacted with the participants on the eTaal and eGovApp Store. Sh. Sanjeev...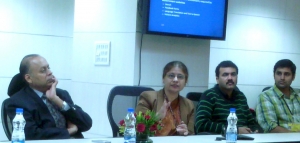 Mohan Das Viswam, NIC-HQ
mohandas[at]nic[dot]in
|
Dec 22, 2014
Common Minimum Framework (CMF) is a project under the "Digital India" envisaged to improve the quality of Government websites for better presentation and citizen centric features. This shall also necessarily move towards making these websites accessible to all. The project initially includes...