Launch
Showing 26 to 30 of total 241 records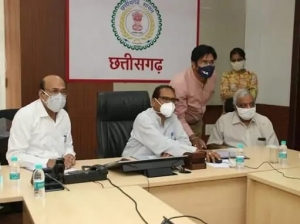 Y. V. Shreenivas Rao, Chattisgarh
yvsrao[at]nic[dot]in
|
May 20, 2021
The Chhattisgarh School Education Minister, Dr.Premsai Singh Tekam released the Secondary Education (CGBSE) High School Main Examination 2021 results through video conference on Wednesday, 19th May at 11 am in the presence of Dr. Alok Shuka, IAS, Chairman, Chhattisgarh Board of Secondary...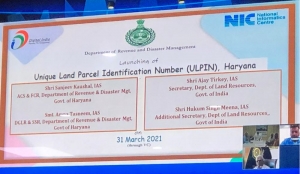 Deepak Sawant, Haryana
sawant[dot]deepak[at]nic[dot]in
|
Apr 2, 2021
The Haryana Financial Commissioner, Revenue, Mr. Sanjeev Kaushal launched Unique Land Parcel Identification Number would be assign to every plot to identify it uniquely and unambiguously, a pilot project through video conference on 31/03/2021 in the presence of Mr. Ajay Tirkey, Secretary, Land Resources,...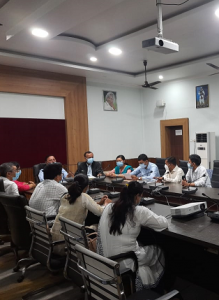 Kavita Barkakoty, Assam
asm-kavita[at]nic[dot]in
|
Mar 15, 2021
"Poll - Sampark" -an android app was designed by Abhjit Kakoty DIO Golaghat and Sushruta Rajkhowa ADIO Golaghat under District Governance Mobile initiative. The Poll - Sampark mobile app is aimed at helping the polling personnel engaged in Assembly Election 2021 by providing various critical...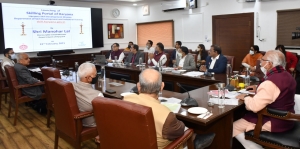 Deepak Sawant, Haryana
sawant[dot]deepak[at]nic[dot]in
|
Feb 26, 2021
Hon'ble Chief Minister Haryana, Mr. Manohar Lal launched Skilling Portal (https://skill.haryana.gov.in) of the Haryana Skill Development Mission on 22/02/2021. The Skilling portal has developed in compliance to the directives and visionary outlook of the Honourable Chief Minister,...
Y. V. Shreenivas Rao, Chattisgarh
yvsrao[at]nic[dot]in
|
Jan 27, 2021
Being in the scientific fraternity, specifically in ICT Sector, NIC with its techno- scientific professionals, state of the art techniques and approaches, has its National presence in almost each and every socio-economic area for more than 40 years. "The InfoNIC"an e-Governance Newsletter...