Launch
Showing 16 to 20 of total 190 records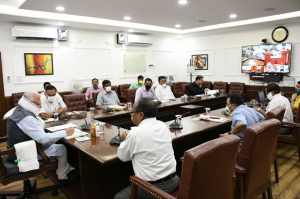 Deepak Sawant, Haryana
sawant[dot]deepak[at]nic[dot]in
|
May 18, 2020
Distress Ration Token is an initiative taken by the Central and State Government to ensure that no citizen is deprived of Food during the Lockdown period. For this a unified platform is developed which is fully technology driven and connects with several systems to identify the needy citizens and...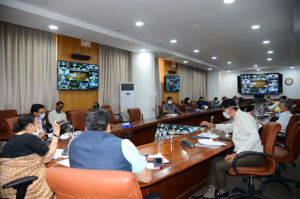 Deepak Sawant, Haryana
sawant[dot]deepak[at]nic[dot]in
|
May 18, 2020
Stopping Industrial/Commercial Establishment activities in the state due to Covid-19 had adversely affected the Economic activities in state. After issuance of guidelines issued by Ministry of Home affairs to allow conditional and gradual resumption of operations of Industrial/Commercial Establishment...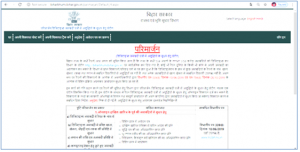 Rajiv Ranjan, Bihar
rajiv[dot]ranjan[at]nic[dot]in
|
May 18, 2020
Under the ambit of implementation of Digital Land-Records Modernization Programme (DILRMP), Digitization of Jamabandi data is the first step for extending ICT based services to citizen of the state from the arena of revenue, and it is important to regularly improve the quality of consolidated Jamabandi...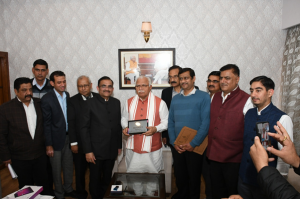 Deepak Sawant, Haryana
sawant[dot]deepak[at]nic[dot]in
|
Mar 9, 2020
The Haryana State Annual Budget 2020-2021 was presented in Haryana Vidhan Sabha on 28/02/2020 by the Hon'ble Chief Minister Haryana who is also Finance Minister and holds the charge of Finance Department. The budget was presented through Tab and It was a first paperless Budget in India....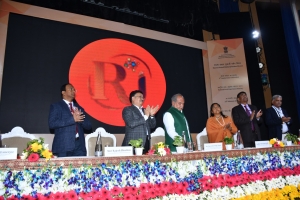 Kavita Barkakoty, Assam
asm-kavita[at]nic[dot]in
|
Mar 2, 2020
Launch of GeoRurban Mobile App on 24th February 2020 by Hon'ble Union Minister for Rural Development Shri Narendra Singh Tomar and Minister of State Sadhvi Niranjan Jyoti at International Ambedkar Centre, Janpath, New Delhi. On 24th February, 2020, celebrating the successful...