Launch
Showing 11 to 15 of total 164 records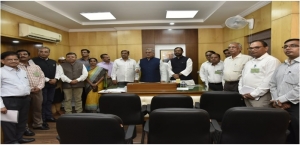 Y.V.Shreenivas Rao, Chattisgarh
yvsrao[at]nic[dot]in
|
Nov 27, 2019
Hon'ble Chief Minister of Chhattisgarh Shri Bhupesh Baghel inaugurated 'CG AWAAS' Single Window System developed by NIC for approval of residential colonies, in Chhattisgarh Legislative Assembly premises on 25th Nov' 2019. Through the 'CG AWAAS' Single...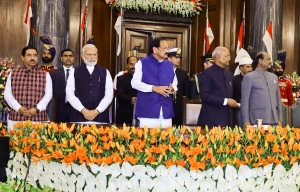 Informatics News Desk, NIC-HQ
newsdesk[dot]info[at]nic[dot]in
|
Nov 26, 2019
Shri Ram Nath Kovind, Hon'ble President of India launched the National Youth Parliament Scheme (NYPS) web portal at the Central hall of the Parliament of India on the Constitution Day celebration on 26th November 2019, in the august presence of Shri M Venkaiah Naidu, Hon'ble Vice...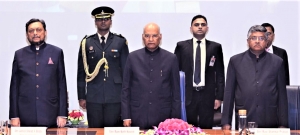 Informatics News Desk, NIC-HQ
newsdesk[dot]info[at]nic[dot]in
|
Nov 26, 2019
The official multilingual Mobile App of the Supreme Court of India was launched at a programme organized to mark the celebration of the momentous event of Constitution Day at the Auditorium, Additional Building Complex, Supreme Court of India, Mathura Road, New Delhi on 26th November 2019. Shri Ram...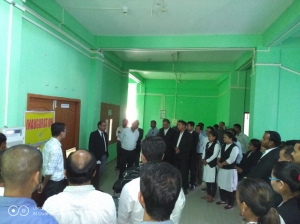 Kavita Barkakoty, Assam
asm-kavita[at]nic[dot]in
|
Nov 14, 2019
The eProsecution online portal was launched by honourable Chief Judicial Magistrate, Sri Mridul Kumar Saikia, Udalguri district, at Public Prosecutor Office, Udalguri, on 13/11/2019. The CJM in his speech lauded the efforts of NIC for developing such a useful system and said that it would help the...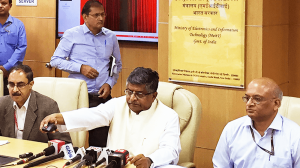 Shashi Kant Pandey, Delhi
sk[dot]pandey[at]nic[dot]in
|
Oct 9, 2019
Consolidating multiple data sources into one centralized platform, the automated real-time performance smart-board (https://meity.dashboard.nic.in/) of various programme divisions of MeitY was launched by Shri Ravi Shankar Prasad, Minister for Communications, Electronics & Information Technology...