News Update
Showing 1 to 5 of total 31 records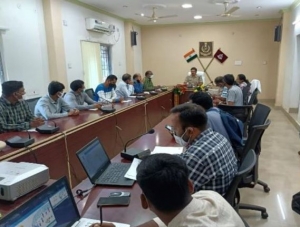 Shri Hara Prasad Das, Odisha
hp[dot]das[at]nic[dot]in
|
Dec 3, 2021
The Integrated Road Accident Database (iRAD) Project is an initiative of the Ministry of Road Transport and Highways (MoRTH), Government of India and is funded by World Bank, with the objective to improve road safety in the country. The Rollout programme of iRAD live was conducted on 25th November...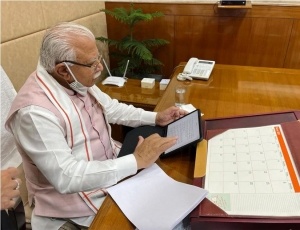 Deepak Sawant, Haryana
sawant[dot]deepak[at]nic[dot]in
|
Mar 16, 2021
Sh. Manohar Lal, Hon'ble Chief Minister Haryana presented paperless Haryana State Annual Budget 2021-22 in Haryana Vidhan Sabha on 12/03/2021 for consecutive second year. The budget was presented through Tab. Android based Mobile App is developed by NIC Haryana which contains all Budget...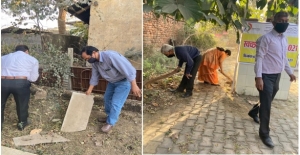 Y. V. Shreenivas Rao, Chattisgarh
yvsrao[at]nic[dot]in
|
Feb 19, 2021
During the SwachchhtaPakhwada, on the 10th February 2021 the officials of NIC Chhattisgarh State Centre and Raipur District centre reached Late Kuldeep Nigam Old Age Home at Mana Camp, Raipur for not only cleaning the old age home premises but also to share some happy moments with the old and...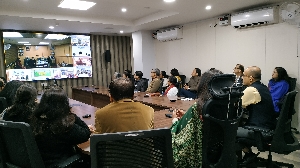 Kavita Barkakoty, Assam
asm-kavita[at]nic[dot]in
|
Jan 1, 2020
On the occasion of New Year on 1st January 2020, the State Co-ordinator of Assam, Shri D.C.Misra, DDG, NIC, addressed all the NIC officials of Assam over VC, at the State Centre and in all the districts of Assam. After wishing Happy New Year to all the officials, he hoped that the New Year will see...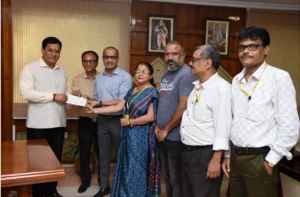 Kavita Barkakoty, Assam
asm-kavita[at]nic[dot]in
|
Aug 30, 2019
Stepping forward for a noble cause, NIC Assam contributed an amount of Rs.2,15,295/- to the CM Flood Relief Fund and handed over the cheque to Shri Sarbananda Sonowal, Honorable Chief Minister of Assam, on 2nd August 2019. Voluntary Contributions were made from salaries of Officers and Staff...