News Update
Showing 1 to 5 of total 27 records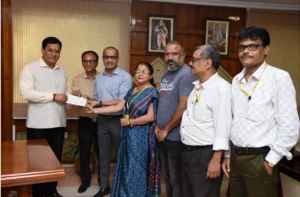 Kavita Barkakoty, Assam
asm-kavita[at]nic[dot]in
|
Aug 30, 2019
Stepping forward for a noble cause, NIC Assam contributed an amount of Rs.2,15,295/- to the CM Flood Relief Fund and handed over the cheque to Shri Sarbananda Sonowal, Honorable Chief Minister of Assam, on 2nd August 2019. Voluntary Contributions were made from salaries of Officers and Staff...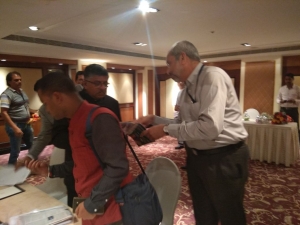 Moiz Hussain, Maharashtra
hussain[at]nic[dot]in
|
Jan 1, 2018
Hon. Union Minister of Electronics & Information Technology and Law & Justice visited Mumbai on 30.12.2017 and conducted a review of e-Governance projects being implemented by NIC Maharashtra. The status of various e-Governance projects in Maharashtra was given by SIO Maharashtra. Hon....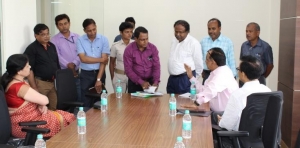 A. K. Hota, Odisha
ak[dot]hota[at]nic[dot]in
|
Aug 9, 2017
Director General, NIC, Smt. Neeta Verma accompanied by Shri S S Gahlout, DDG & Head (Infra.) visited NIC Odisha State Centre, Bhubaneswar on 2nd August 2017. Government of Odisha declared Madam as State Guest and accorded befitting hospitality. DG, NIC was greeted by Shri P. K....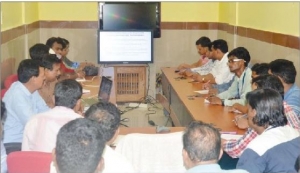 A. K. Hota, Odisha
ak[dot]hota[at]nic[dot]in
|
May 20, 2017
Awareness programme for prevention of Ransomware Malware attack was organized on 18/05/2017 at Sambalpur District, Odisha. About 44 participants including Computer professionals, DEOs working in blocks, Tehsils, other Line departments participated in the workshop. They were...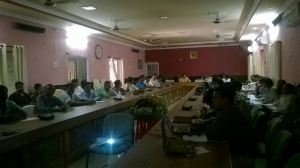 A. K. Hota, Odisha
ak[dot]hota[at]nic[dot]in
|
May 20, 2017
The awareness program on WannaCry ransomware was organized at Nuapada District on dated 18/05/2017 with the support of District Administration. Technical resource persons of various user departments, District level officers, Tahasildars etc. attended the programme. They were briefed ...