Launch
Showing 6 to 10 of total 154 records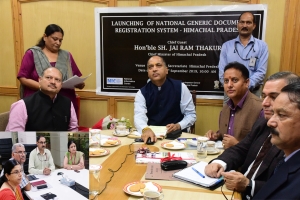 Sandeep Sood, Himachal Pradesh
sood[dot]sandeep[at]nic[dot]in
|
Sep 16, 2019
Sh. Jai Ram Thakur, Hon'ble Chief Minister, Himachal Pradesh launched the National Generic Document Registration System in two pilot Sub Registrar Offices of Shimla Urban and Kumarsain, on 12th September 2019. The first Registration Deed was handed over to the buyers by the Hon'ble Chief...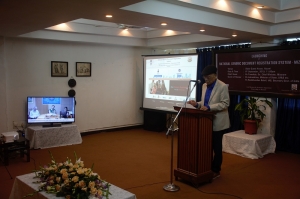 Lalhmachhuani, Mizoram
chhuani[at]nic[dot]in
|
Sep 9, 2019
The National Generic Document Registration System (NGDRS) was successfully launched by Shri Tawnluia, Dy. Chief Minister, Govt. of Mizoram on the 6th September, 2019 (Friday). The launching programme was organized by Directorate of Stamps & Registration, Land Revenue & Settlement Department,...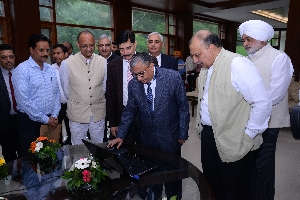 Deepak Sawant, Haryana
sawant[dot]deepak[at]nic[dot]in
|
Aug 19, 2019
Eliminating the need for litigants to be present at court and facilitating adjudication of cases online, Honorable Shri Justice Krishna Murari, the Chief Justice of Punjab & Haryana High Court, launched a Virtual Court at Faridabad, Haryana on 17th August 2019 through video conferencing. Honorable...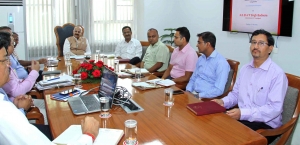 Vivek Verma, Chandigarh
vivek[dot]verma[at]nic[dot]in
|
Jul 23, 2019
His Excellency Shri V.P. Singh Badnore, Governor of Punjab and Administrator, Union Territory (UT) of Chandigarh, launched the Online Visitor's Appointment System (https://evisitors.chd.gov.in) and eOffice in Chandigarh on 2nd July 2019. Shri Manoj Kumar Parida, IAS, Adviser to the Administrator,...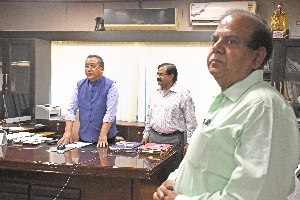 T Y Sangtam, Nagaland
tysangtam[at]nic[dot]in
|
Jul 19, 2019
Shri Temjen Toy, IAS, Chief Secretary, Government of Nagaland, launched the DM Dashboard for the State on 17th July 2019, in the presence of Shri M. Patton, IAS, Nagaland Commissioner, Shri Abhijit Sinha, IAS, Home Commissioner, Dr. Kishore Kumar, Deputy Director General & Nagaland State Coordinator,...