Launch
Showing 6 to 10 of total 250 records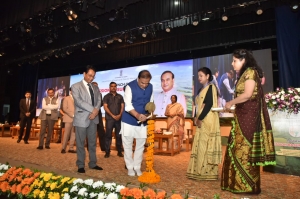 Kavita Barkakoty, Assam
asm-kavita[at]nic[dot]in
|
Nov 17, 2022
Guwahati, November 14, 2022: Assam Chief Minister Dr Himanta Biswa Sarma on Monday launched Mission Basundhara 2.0, the National Generic Documents Registration System (NGDRS), e-Khazana and the Composite Land Transfer (Automutation) in an official ceremony held at Shrimanta Sankardev...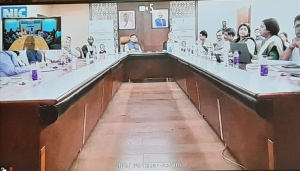 Kavita Barkakoty, Assam
asm-kavita[at]nic[dot]in
|
Aug 24, 2022
Honble Chief Minister of Assam, Dr. Himanta Biswa Sarma, launched the State Public Procurement Portal (SPPP) of Assam on 22nd Aug 2022. The event was attended by senior World Bank officials, senior Assam Government officials, NIC Assam officials and also NIC Chennai officials over VC. ...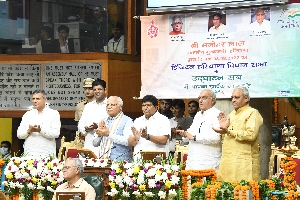 Deepak Sawant, Haryana
sawant[dot]deepak[at]nic[dot]in
|
Aug 9, 2022
Hon'ble Chief Minister Haryana, Shri Manohar Lal launched National e-Vidhan Application (NeVA) at the start of the monsoon session of Haryana Legislative Assembly on 08/08/2022. With the launch of the NeVA application, the Hon'ble members to use iPads instead of reading the session's...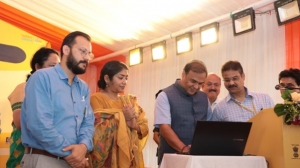 Kavita Barkakoty, Assam
asm-kavita[at]nic[dot]in
|
Jul 30, 2022
Guwahati, July 29, 2022: In a state-level function organized today by the District Administration, of Kamrup (M), Hon'ble Chief Minister of Assam Dr Himanta Biswa Sarma inaugurated 27 Kritagyata Pension Seva Kendras (PSKs) and dedicated them to the citizens of Assam. He appreciated the...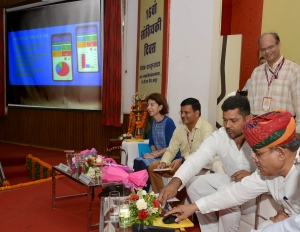 Amit Agarwal, Rajasthan
amit[dot]agarwal[at]nic[dot]in
|
Jun 30, 2022
On the occasion of 16th National Statistics Day state level celebration at Jaipur, Hon'ble Minister Statistics, Rajasthan, Shri Govind Ram Meghwal and Hon'ble Minister of State Statistics, Rajasthan, Shri Ashok Chandna launched two new services developed by NIC Rajasthan. 1. Facility...