Launch
Showing 6 to 10 of total 229 records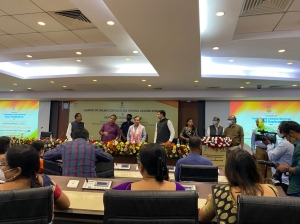 Kavita Barkakoty, Assam
asm-kavita[at]nic[dot]in
|
Oct 29, 2021
Guwahati, October 28, 2021: The Honble Chief Minister of Assam Shri Himanta Biswa Sarma today launched the online Contactless Aadhaar-based Duplicate Driving License and Renewal of Driving License (DL) Applications for all the District Transport Offices (DTOs) of Assam except the...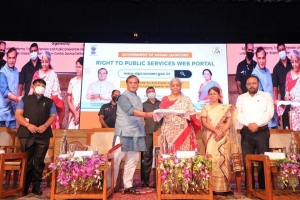 Kavita Barkakoty, Assam
asm-kavita[at]nic[dot]in
|
Oct 26, 2021
To further strengthen Honble PM Sri Narendra Modi's call for Minimum Government, Maximum Governance, the Assam Right to Public Services Portal, www.rtps.assam.gov.in was launched by Honble Union Minister of Finance & Corporate Affairs, Smt. Nirmala Sitharaman in the august presence of Honble...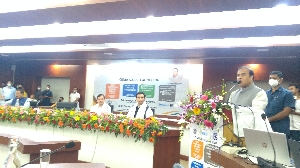 Kavita Barkakoty, Assam
asm-kavita[at]nic[dot]in
|
Sep 28, 2021
Guwahati, September 2021: The Chief Minister of Assam Dr Himanta Biswa Sarma today formally launched an online application for registration in the Assam Employment Exchange which will enable applicants to register without having to visit the employment exchanges physically. Developed by National Informatics...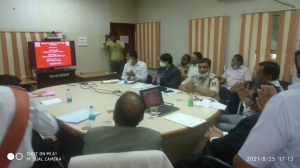 Y. V. Shreenivas Rao, Chattisgarh
yvsrao[at]nic[dot]in
|
Sep 4, 2021
With the intent of bringing the police closer to the citizen and to have more cooperation and support from the citizen for better policing in the district, district police have approached NIC for preparing an informative district police website. A suitable website has thus been developed...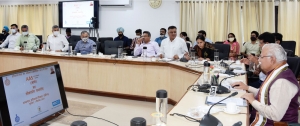 Deepak Sawant, Haryana
sawant[dot]deepak[at]nic[dot]in
|
Sep 2, 2021
Hon'ble Chief Minister Haryana, Mr. Manohar Lal launched the Auto Appeal System (AAS) portal (https://aas.saralharyana.nic.in) on 01/09/2021, a first of its kind of system in India, to ensure the timely delivery of the service to the citizens. This software has been developed for Right...