Launch
Showing 6 to 10 of total 207 records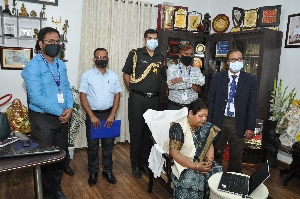 Y. V. Shreenivas Rao, Chattisgarh
yvsrao[at]nic[dot]in
|
Jan 7, 2021
On the 1st Jan' 2021 Honorable Governor, Chhattisgarh State Ms. Anusuiya Uikey has inaugurated the eSamadhan portal (http://esamadhan.cg.gov.in ) in the presence of Secretary to Governor, Legal Advisor to Hon'ble Governor, Deputy secretary and host of other senior officials. The eSamadhan...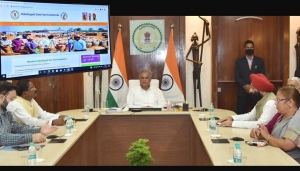 Y. V. Shreenivas Rao, Chattisgarh
yvsrao[at]nic[dot]in
|
Nov 23, 2020
Honorable Chief Minister of Chhattisgarh Shri Bhupesh Baghel inaugurated the website of Chhattisgarh State Food Commission developed by NIC Chhattisgarh on 18th November 2020. In his address on the occasion he said that the schemes related to food and nutritional security will be...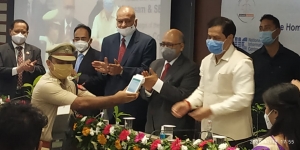 Kavita Barkakoty, Assam
asm-kavita[at]nic[dot]in
|
Nov 13, 2020
Guwahati, November 13, 2020: In a high profile function held in the Assam Administrative Staff College premises yesterday, the Hon'ble Chief Minister of Assam Shri Sarbananda Sonowal launched the NIC-developed eChallan and Virtual Courts online applications for the Assam Police and the Gauhati...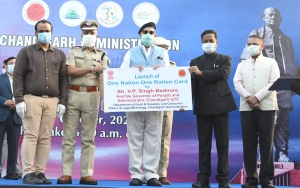 Vivek Verma, Chandigarh
vivek[dot]verma[at]nic[dot]in
|
Nov 2, 2020
Shri. V P Singh Badnore, Hon'ble Governor of Punjab and Administrator Chandigarh UT launched "One Nation One Ration Card (ONORC) Scheme" on 31st October 2020. The ONORC software has been developed by NIC. Chandigarh UT is the first State/UT to implement ONORC with integration...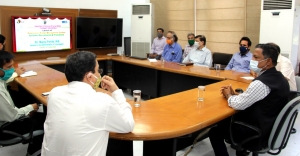 Vivek Verma, Chandigarh
vivek[dot]verma[at]nic[dot]in
|
Oct 27, 2020
Adviser to the Administrator Sh. Manoj Parida, IAS launched "Reservation Roster Management System" on 22nd October 2020 developed by NIC for Personnel and Social Welfare Departments of Administration, at UT Secretariat in the presence of senior UT officers. Secretary Personnel, Sh....