Awards
Showing 11 to 15 of total 173 records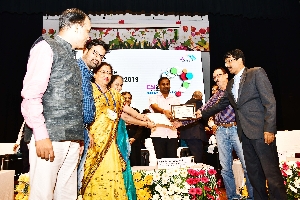 A. K. Hota, Odisha
ak[dot]hota[at]nic[dot]in
|
Feb 4, 2020
Agriculture team of NIC , Odisha and Department of Agriculture and farmers' Empowerment, Govt of Odisha jointly received the CSI SIG eGovernance Award of Recognition from Shri Tusharkanti Behera, Hon'ble Minister, Electronics & IT, Odisha for the Project 'Digital...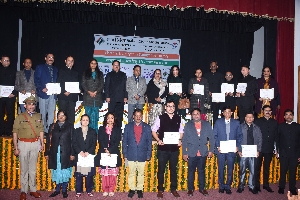 Arvind Dadhichi, Uttaranchal
ak[dot]dadhichi[at]nic[dot]in
|
Jan 31, 2020
For Best Electoral Practices and for taking special IT initiatives Officers in the state during Lok Sabha Elections 2019, officers of NIC Uttarakhand were falicitated with State Award by HE the Governor of Uttarakhand at Rajbhawan Dehradun. The award was conferred to Sh A K Dadhichi,...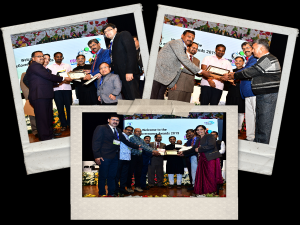 Amit Agarwal, Rajasthan
amit[dot]agarwal[at]nic[dot]in
|
Jan 28, 2020
CSI (Computer Society of India), Special Interest Group (SIG) has awarded some of the best e-Governance projects and initiatives of India in the award ceremony organised at KIIT University, Bhubaneshwar, Odisha on 17th Jaunary' 2020. Three ICT projects developed and implemented by NIC Rajasthan...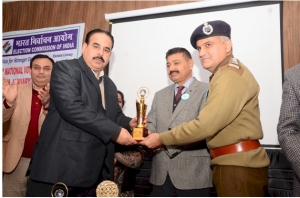 Jit Raj, Jammu and Kashmir
jit[dot]raj[at]nic[dot]in
|
Jan 28, 2020
National Voters' Day 2020: India celebrates this day on January 25 every year. The purpose of celebrating National Voter's Day is to make the youth aware of voting. It is the right of every responsible citizen because each vote decides the fate of the new government and democracy....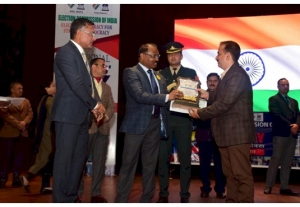 Jit Raj, Jammu and Kashmir
jit[dot]raj[at]nic[dot]in
|
Jan 28, 2020
Lieutenant Governor, Girish Chandra Murmu led the 10th National Voters' Day celebrations across J&K by being part of a Voter's Day awareness program organized by Election Department at the Convention Centre. Special Award was given to Shri Baiju Ubbott, Scientist-D, NIC UT Unit J&K...