Awards
Showing 21 to 25 of total 162 records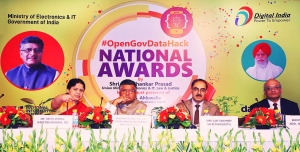 Mohan Das Viswam, NIC-HQ
mohandas[at]nic[dot]in
|
Nov 1, 2018
The Open Government Data (OGD) Platform India (https://data.gov.in) has been set-up by National Informatics Centre (NIC) in compliance with the Open Data Policy - National Data Sharing and Accessibility Policy (NDSAP). The objective of the policy is to provide proactive access to Government owned...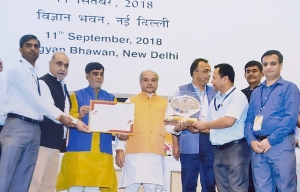 Ajay Singh Chahal, Himachal Pradesh
ajay[dot]chahal[at]nic[dot]in
|
Sep 22, 2018
Himachal Pradesh received the 2nd Prize under Innovative Best Practices for the National Social Assistance Program on 11th September 2018 at Vigyan Bhawan, New Delhi. The function was organised by the Department of Rural Development. The award has been given for using innovative practices in the distribution...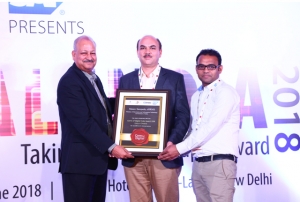 Ajay Singh Chahal, Himachal Pradesh
ajay[dot]chahal[at]nic[dot]in
|
Jun 30, 2018
The Manav Sampada product, of NIC, developed by Himachal Pradesh and replicated in many States, has been awarded the Gems of Digital India Award 2018 on 13th June 2018 in New Delhi. Sh. Sanjay Kumar, Technical Director and Project Head, received the award along with Sh. Rahul Kumar, who is the key...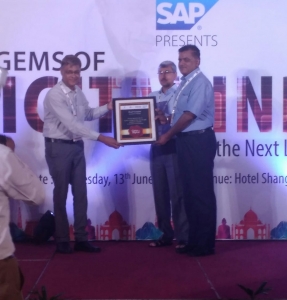 Deepak Sawant, Haryana
sawant[dot]deepak[at]nic[dot]in
|
Jun 14, 2018
Haryana has received two GEM Digital India Awards for projects "Road Transport - Haryana" and IFMS/e-Treasury - Haryana" on 13 June 2018 at Hotel Shangri-La, New Delhi. The GEM Awards are given by Coeus Age. Both awards were short listed by studying various projects ...
Sandeep Sood, Himachal Pradesh
sood[dot]sandeep[at]nic[dot]in
|
May 1, 2018
Two Projects of NIC Himachal Pradesh have been awarded National eGovernance Gold Award on 27th February 2018 in the 21st National eGovernance Conference at Hyderabad. The Manav Sampada software (eHRMS) at http://ehrms.nic.in has been...