Jeevan Pramaan launched for Odisha Pensioners at all Treasuries by Honble Chief Minister
A. K. Hota, Odisha
ak[dot]hota[at]nic[dot]in
|
Nov 17, 2015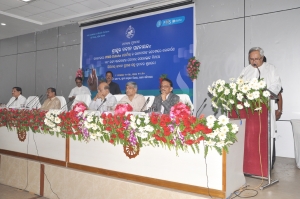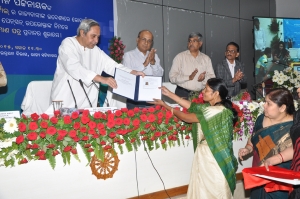 Odisha  has become  third  State / UT  Government,    to  implement   "Digital  Life Certificate   (Jeevan  Pramaan Certificate)"  for  State Government Pensioners,  who  are drawing  their  pensions  from  State  Treasuries, Special Treasuries & Sub  Treasuries.
The Jeevan Pramaan is a Bio-metric enabled digital service for pensioners. Pensioners of Central Government, State Government or any other Government can take benefit of this facility. On 9th Nov 2015 Hon'ble Chief Minister of Odisha Officially launched Aadhaar Enabled Jeevan Pramaan Certificate (Digital Life Certificate) for State Govt. Pensioners
One of the major requisite for the pensioners after their retirement from the service is to provide life certificates to the authorized pension disbursing agencies like the bank, following which their pension is credited to their account. In order to get this life certificates, the individual drawing the pension is required to be either personally present himself/ herself before the Pension Disbursing Agency or to have the Life Certificate issued by authority where they have served earlier and have it delivered to the disbursing agency.
This very requirement of personally being present in front of disbursing agency or getting a life certificate often becomes a major hurdle in the process of seamless transfer of pension amount to the pensioner. It has been noted that it causes a lot of hardship and unnecessary inconvenience particularly for the aged and infirm pensioners who cannot always be in a position to present them in front of the particular authority to secure their life certificate.
There are around 50,000 Pensioners and 165 nos of District treasuries, Special treasuries & Sub-treasuries in the state of Odisha which are implementing Aadhaar Enabled Jeevan Pramaan Certificate. NIC-Odisha Team with coordination of National JEEVAN PRAMAAN team of NIC, New Delhi customized the Portal for State Govt. Pensioners.
The Secretary of Finance, Govt of Odisha praised the initiatives taken by NIC JEEVAN PRAMAAN team, headed by Sri A.K Mohanty, TD & Project Coordinator for successfully implementing in the treasuries, Govt. of Odisha. The Team Consisting of Sri A.K Mohanty, Technical Director, Sri Janmejoya Mohanty PSA & Sri Siba Prasad Dash, PSA had taken all the initiatives to implement the "JEEVAN PRAMAAN" software for the Directorate of Treasuries, Govt. of Odisha, under the guidance of Sri S.K Panda, DDG & SIO, NIC.