Data Centre
Showing 16 to 20 of total 70 records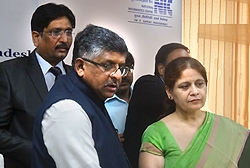 ANSHU ROHATGI
|
January 2017
Shri Ravi Shankar Prasad, Honble Union Minister of Electronics & IT and Law & Justice, visited the NIC Centre at Lucknow on 12th November, 2016. During the visit, he inaugurated the new UP Data Centre and launched the Digi-Connect and Pariksha-Connect initiatives of the NIC.
ANIL RASTOGI
|
January 2017
Shri P. P. Chaudhary, Honble Minister of State of Electronics & Information Technology, Law & Justice visited NIC HQ at New Delhi on the 13th of November, 2016. Ms. Neeta Verma, DG (NIC), all DDGs, Group Heads and Division Heads were present at the occasion. SIOs of all States attended the review...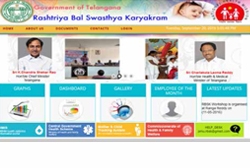 DR. Y.S. MURTY, SRINIVASA SUBBA RAO AKELLA
|
October 2016
This software captures various health conditions of children in the target age group. In cases where diseases are detected, or if medical intervention is required, support is provided free of cost and the parents of the affected children are informed through SMS automatically.
M.P. Kulshreshtha, Surjeet Singh
|
July 2016
e-Dashboard is a web based online application which was launched by Haryana during the 5th general election for Municipalities of ULBs. Developed and successfully implemented by NIC Haryana, this application enhances transparency in the entire election process and has evolved to be used as an integral...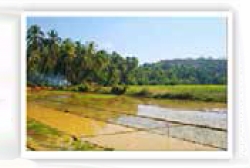 G H Subhash, K V Rijisha
|
July 2016
With the implementation of DC*Suite at South Goa Collectorate and related offices, physical movement of documents between stakeholders has been eliminated. The system has reduced time lags to a large extend and increased the efficiency at individual, organizational and interorganizational levels.