Data Centre
Showing 21 to 25 of total 70 records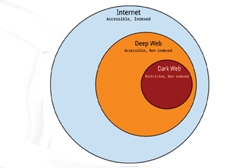 Mukesh Kumar Ralli
|
July 2016
Dark Net is a specific part of the hidden Web where one can operate in total anonymity. It isn't illegal to browse the dark web in most countries, but using some of the dark web services can be illegal. Access of dark web is a little like stepping back in time to the early days of the internet...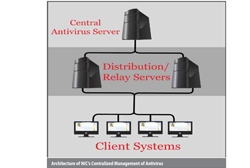 Ravi Vijayvargiya, D. H. Khan, K.B. Hariharan, Rajesh Kumar Tripathi
|
July 2016
In order to have a centrally managed antivirus solution for NICNET, National Informatics Centre has deployed three-tier architecture for Antivirus management. One Antivirus Distribution/ Relay Server is deployed at each Bhawan/State and a Central Antivirus Server is installed at NIC (HQ).
Vinod Kumar Garg, Bhupinder Singh
|
April 2016
The NIC District Unit of Hamirpur District was setup in 1989 and the unit has helped in making tremendous strides towards empowering district administration with ICT tools, spreading IT culture besides the development and implementation of numerous ICT applications. Popularly known as Veer Bhoomi, This...
IPS Sethi, O.P. Gupta
|
April 2016
The CCBS, developed by NIC is a key lever for financial inclusion support to the rural population through DBT, MGNREGA Payments, scholarships, inclusion of various schemes such as PMJDY etc. CCBS facilitates easy monitoring of fund disbursement to the targeted beneficiaries account and maintains updated...
Ghan Shyam Bansal, Pankaj Agrawal
|
April 2016
Haryana is one of the foremost States of India to kick-start ICT initiatives under the Digital India Programme of GoI. The State made a quick move to implement Aadhaar Enabled Biometric Attendance System at all the departments and organizations of the State to monitor and examine punctuality of employees....