Data Centre
Showing 66 to 70 of total 70 records
ICT enablement of judiciary is being pursued vigorously across the world. In India, ICT enablement of higher judiciary started in early nineties, covering the Supreme Court and all the 21 High Courts. Today, we have reached a stage where deployment of ICT in Supreme Court and the High Courts has reached...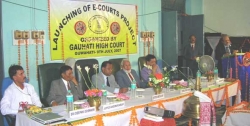 Deepak Goswami, Tasiruddin Ahmad
|
January 2009
Assam - popularly called the land of red river and blue hills, famous for its tea and one-horned rhinoceros, dominated by the mighty river Brahmaputra, is the gateway to the northeastern India. The state has a large number of tribes each unique in it's tradition, culture, dresses and exotic way...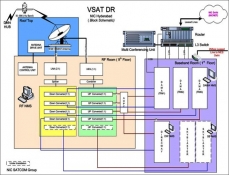 Andhra Pradesh also known as the Rice Bowl of India is the fourth largest state in India. The state is not only famous for its rich culture and heritage but also a favourite place for tourists worldwide for its spellbound beaches. Of late the state has received lots of accolades in the global platform...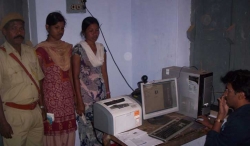 Shailendra Kumar Deo
|
January 2009
Hazaribag- literally meaning City of Thousand Gardens, is situated at 2019 ft above the sea level in the North Chotanagpur Plateau. Congenial salubrious climate, abundant flora, fauna, wildlife sanctuary, lakes and hills have attracted tourists to this place since long and is also considered as a health...
Neeta Verma
|
January 2009
Data Centre management is a pretty complex task and needs a multidisciplinary, highly skilled team to effectively & efficiently manage it. Data Centre management requires additional IT attention and resources. The consequent write up is all about the management infrastructure involved in managing...