Digitization
Showing 11 to 15 of total 187 records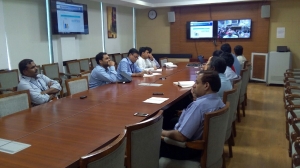 Dr. Shubhag Chand, Delhi
shubhag[at]nic[dot]in
|
Feb 20, 2018
eSamikSha, an online Monitoring and Compliance Mechanism has been developed by Cabinet Secretariat Informatics Division, to fast track the compliance of pending action points, proposal, targets, etc. of various Ministry/Department/Organization/Agency of Govt. of India and Government of States and...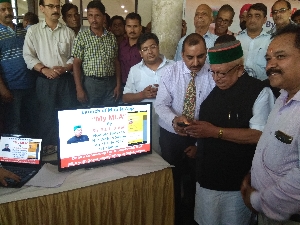 Ajay Singh Chahal, Himachal Pradesh
ajay[dot]chahal[at]nic[dot]in
|
Aug 4, 2017
Sh. B.B.L Butail, Hon'ble Speaker, Himachal Pradesh Vidnan Sabha launched the "My MLA" Mobile App on 25th July 2017 at Palampur, in his Assembly Constituency. Speaking on the occasion, he informed the citizens that it is another milestone after making Himachal Pradesh Legislative...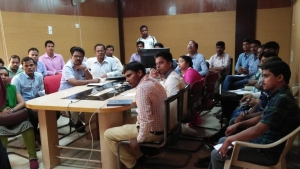 A. K. Hota, Odisha
ak[dot]hota[at]nic[dot]in
|
Jun 12, 2017
A training program on BHUNAKSHA was conducted for Tahsil Officals of Jajpur district on 06.06.2017 at NIC District Centre, Jajpur, Odisha. Welcoming the participants Sri S M Satpathy, Technical Director and DIO gave a brief introduction about the BHUNAKSHA software and features available....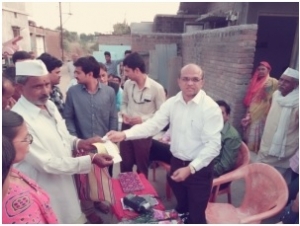 Moiz Hussain, Maharashtra
hussain[at]nic[dot]in
|
Jun 7, 2017
e-PDS (Electronic Public Distribution System) is successfully implemented in Maharashtra. In phase-! & II since Oct. 2016 more than 35,000 Point of Sale (PoS) devices are installed at 35000 Fair price shops for digital transactions. In phase III remaining 19000 devices will be installed...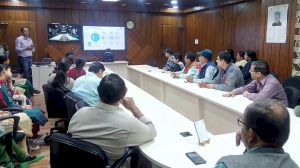 Ajay Singh Chahal, Himachal Pradesh
ajay[dot]chahal[at]nic[dot]in
|
Mar 31, 2017
In order to promote cash-less or digital modes of making payments, a series of Awareness programs were organized in HP Secretariat, Shimla by the NIC State Centre, Shimla for the employees of the HP Government. These awareness programs were held from 20th March to 29th of March 2017 in the high-tech...