Digitization
Showing 6 to 10 of total 194 records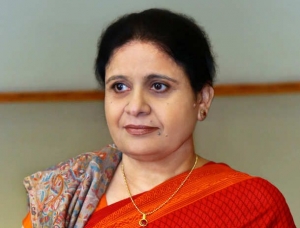 Informatics News Desk, NIC-HQ
newsdesk[dot]info[at]nic[dot]in
|
Dec 6, 2019
"With a robust state-of-the-art IT infrastructure, NIC is offering solutions that are used by Indians across the world", says Dr. Neeta Verma, Director General, National Informatics Centre in an exclusive interview with ETGovernment. DG expressed views on NIC's close association...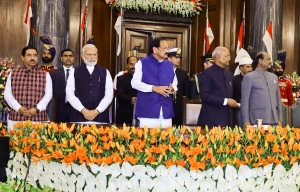 Informatics News Desk, NIC-HQ
newsdesk[dot]info[at]nic[dot]in
|
Nov 26, 2019
Shri Ram Nath Kovind, Hon'ble President of India launched the National Youth Parliament Scheme (NYPS) web portal at the Central hall of the Parliament of India on the Constitution Day celebration on 26th November 2019, in the august presence of Shri M Venkaiah Naidu, Hon'ble Vice...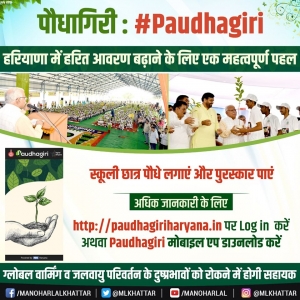 Deepak Sawant, Haryana
sawant[dot]deepak[at]nic[dot]in
|
Jul 18, 2019
Shri Manohar Lal, Honorable Chief Minister of Haryana, launched a web portal (http://paudhagiriharyana.in) and Android Mobile App under #Paudhagiri campaign during a state-level Paudhagiri programme (plantation drive) held in Kurukshetra district on 16th July 2019. Under this campaign, 24 lakh students...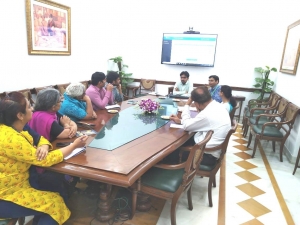 Dr. Shubhag Chand, Delhi
shubhag[at]nic[dot]in
|
May 14, 2019
eResource is a real time, web based resource automation system developed by Cabinet Secretariat Informatics Division which automates the manual process of managing the available consumable resources. It manages the creation of new request, obtaining approval for the items in the request, issuing the...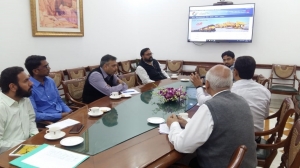 Dr. Shubhag Chand, Delhi
shubhag[at]nic[dot]in
|
Mar 13, 2019
eSamikSha application is an online Monitoring and Compliance Mechanism, developed by NIC Cabinet Secretariat Informatics Division, to fast track the compliance of pending action points, proposal, targets, etc. of various Ministry/Department/Organization/ Agency of Govt. of India, Government of States...