G2C
Showing 6 to 10 of total 337 records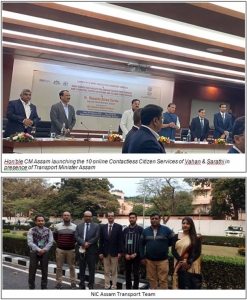 Kavita Barkakoty, Assam
asm-kavita[at]nic[dot]in
|
Feb 21, 2022
Guwahati, February 19, 2022: Assam Chief Minister Dr Himanta Biswa Sarma publicly launched ten more online Contactless Citizen Services on February 19, 2022 in the presence of Transport Minister Shri Chandra Mohan Patowary. With these 10 services, a total of 13 high-utility Contactless Citizen Services...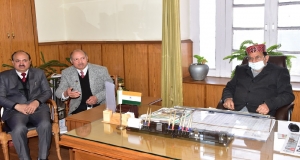 Ajay Singh Chahal, Himachal Pradesh
ajay[dot]chahal[at]nic[dot]in
|
Jan 7, 2022
Sh. Suresh Bhardwaj, Hon'ble Urban Development Minister, Himachal Pradesh launched the web portal of Himachal Pradesh Real Estate Authority at Shimla on 7-January-2022. Dr. Shrikant Baldi, Chairperson, HP RERA, Sh. B.C. Badalia, Member (Administration), Smt. Niraj Kumari Chandla, Joint Secretary...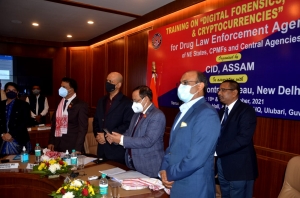 Kavita Barkakoty, Assam
asm-kavita[at]nic[dot]in
|
Dec 27, 2021
10 Dec 2021 Guwahati : Drugs Free Assam Mobile App was launched by Shri Bhaskar Jyoti Mahanta, DGP, Assam Police on 10th December 2021 in presence of Director General - Narcotics Control Bureau. The launch was during the opening ceremony of the 2-day training programme "Digital Forensics,...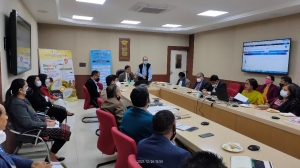 Kavita Barkakoty, Assam
asm-kavita[at]nic[dot]in
|
Dec 27, 2021
24 Dec 2021: The Government of Assam observed the Good Governance week from 20th December-25th December, 2021. On 24th December, 2021, a meeting, chaired by the Chief Secretary, Assam was held with the participation of NIC and all departments of the Assam Secretariat. A presentation was made by NIC...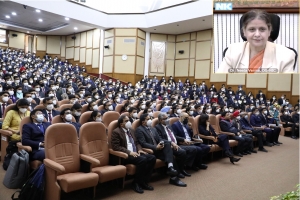 Arvind Dadhichi, Uttaranchal
ak[dot]dadhichi[at]nic[dot]in
|
Dec 14, 2021
DG NIC (Dr. Neeta Verma) presented "A broader picture of e-Governance, and the use of ICT in India, and NIC's role in it". Her session was followed by the DDG(Shri R.S. Mani) explaining "Some of the key features of the available e-Gov ICT Infrastructure and the security initiatives...