Awards
Showing 11 to 15 of total 129 records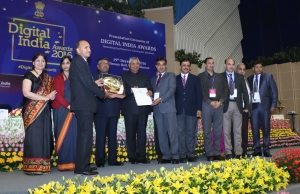 Sandeep Sood, Himachal Pradesh
sood[dot]sandeep[at]nic[dot]in
|
Dec 22, 2016
The Mid Day Meal mobile App of NIC Himachal Pradesh has been awarded the Digital India Gold Award 2016 on 19th December 2016 during the presentation ceremony of the Awards at Vigyan Bhawan, New Delhi. Sh. Ravi Shankar Prasad, Hon'ble Union Minister for Electronics and Information Technology,...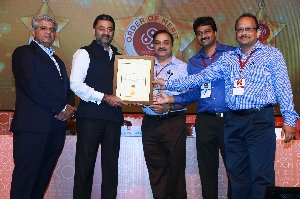 A. K. Hota, Odisha
ak[dot]hota[at]nic[dot]in
|
Sep 29, 2016
Functional areas of Electrical Licensing Board, Department of Energy, Government of Odisha, have been studied to provide e-governance oriented services to various sections concerned for management of Contractor, Supervisor, Workman / Wireman / Lineman licenses, project Licenses etc. Till date...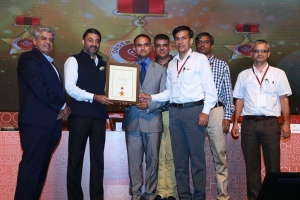 Sandeep Sood, Himachal Pradesh
sood[dot]sandeep[at]nic[dot]in
|
Sep 24, 2016
The SARTHI, online driving license issuance system has won the Skoch Gold Award 2016 for its successful implementation in 100% RTOs and RLA offices of the Himachal Pradesh Transport Department. It has been a herculean task to test the software, train the Transport Department officials and port the...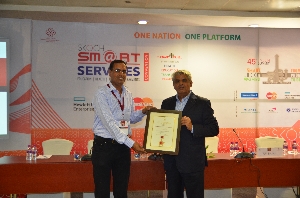 Deepak Sawant, Haryana
sawant[dot]deepak[at]nic[dot]in
|
Sep 20, 2016
Integrated workflow from P.O. preparation , vendor supply, receipt by warehouse, Sample Lifting , inspection note, verification, lab testing, Indent by institute, issue and Receipt, consumption at Institute. Demand and consumption analysis, KPIs & MIS. Replicated in Karnataka...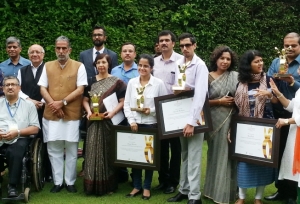 Shashi Kant Pandey, Delhi
sk[dot]pandey[at]nic[dot]in
|
Aug 23, 2016
National Informatics Centre has been awarded the 7th NCPEDP - Mphasis Universal Design Awards 2016 under Companies/Organizations Category for formulating Guidelines for Indian Government Websites (GIGW) [Website: http://guidelines.gov.in]. GIGW aims to ensure that people with disabilities...