Governance
Showing 161 to 165 of total 181 records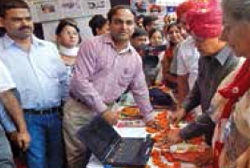 SANJEEV KUMAR, ANURAG GUPTA
|
October 2015
Located in the southwestern region of the beautiful State of Himachal Pradesh, the district of Una geographically spreads across an area of 1,540 sq. kms. Una was formed on the 1st of September 1972 with the district headquarter situated 240 Kms from the Himachals capital Shimla. Una is 120 Kms away...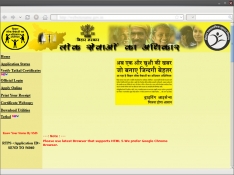 Rajesh Kumar Singh
|
July 2015
IT has been on the top of the agenda of the State Government. e-Governance in Bihar has helped in increasing transparency and accountability in the government functioning. This is an exclusive Interview with Dr. S. Siddharth, Secretary, Department of IT and Department of Labor, Govt. of Bihar...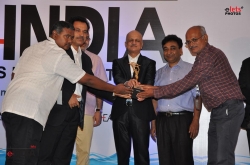 V. S. Raghunathan, James Arulraj, G. Sarvani
|
January 2015
Mobility Platform Services (MPS) is an open, comprehensive and advanced mobile application platform for smart phones and tablets, helping Government organizations of all sizes to efficiently customize the requirements, emulate and deploy on multiple platforms.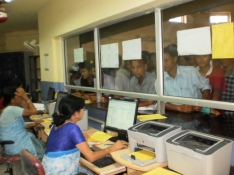 M. Budhimala Devi
|
January 2015
The Employment Service, Manipur came into existence in 1957 and has been working closely with its Directorate of Employment as the controlling body for administration, establishment and financial supervision, under which there are nine District Employment Exchanges, Town Employment Exchanges and...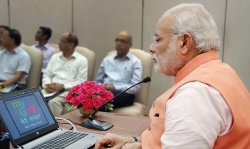 ALKA MISHRA, MOHAN DAS VISWAM, D.P. MISRA, LOKESH JOSHI, NARENDER KUMAR JAIN, VARUN GUPTA
|
October 2014
National Informatics Centre, DeitY was entrusted with the task of coming up with an online platform, which bridges the gap between people and government through effective citizens participation in the process of governance. Being the frontrunner in facilitating many innovative e-Governance initiatives of...