Governance
Showing 166 to 170 of total 181 records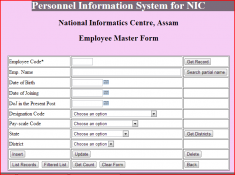 DEEPAK GOSWAMI
|
April 2014
Software developers quite often come across situations where fast prototyping of a software becomes absolutely essential. Most of these software are database-centric and CRUD (create, retrieve, update, delete) functionalities form about 30%-40% of the total development effort (if not more)....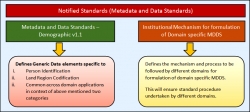 Dr. MEENAKSHI MAHAJAN
|
April 2014
Seamless sharing and integration of data among various applications within and across the domains in e- Governance system augments its efficacy. In our country, a large number of the e- Governance applications developed within various domains are still being used in silos as they failed to...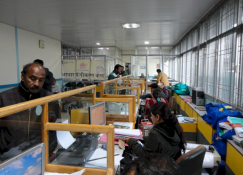 PANKAJ GUPTA, DEEPAK KUMAR
|
April 2014
Shimla, popularly known as the Queen of Hills, is the capital of Himachal Pradesh. It is famous worldwide as a popular tourist destination. Shimla has witnessed many historical events during British rule and in postindependence period. The town of Shimla is built over several hills and connecting ridges....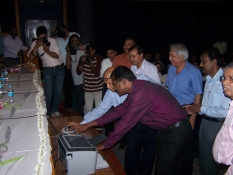 K.P. PARISELVAN
|
April 2013
In order to ensure high transparency and productivity in the Department of Commercial Taxes, NIC, Goa started implementation of the VATSoft software in May 2008. Over the years, the software has been enriched by incorporating all the tax types to facilitate the Department of Commercial...
MOHAN DAS VISWAM, RITU GHAI
|
January 2013
The Prime Minister's Media Adviser, Shri. Pankaj Pachauri along with his team felt the need of the news media houses to have access to quality-rich authentic and current media resources pertaining to the Prime minister. It was felt that resources such as Photos and Videos would enable the news...