e-Municipalties
Showing 11 to 15 of total 24 records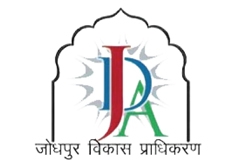 Hanuman Singh Gehlot, Ravi Mathur
|
July 2016
Jodhpur Development Authority (JDA) was established with the objective of providing basic infrastructure in Jodhpur district to meet the ever- growing demand of public and carry out continuous improvement in the city. NIC Jodhpur Centre is providing remarkable ICT support and services to the Authority...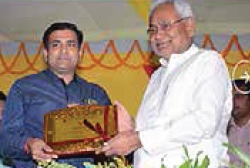 Pankaj Kumar, Sanjay Kumar Singh
|
July 2016
Set up in the year 1988, NIC District unit of Patna has been playing a key role in computerization, providing efficient software solutions and carrying out various ICT activities for this glorious city. Several mobile applications have been introduced to enable good e-Governance in the District.
Vijay Kumar, Mohan Rakesh Aggarwal
|
July 2016
Winning the top award during the Digital India Week celebration 2015 underlines NIC Sirmaur's true commitment towards making the dream of Hon'ble Prime Minister to transform India into a digitally empowered society and knowledge economy.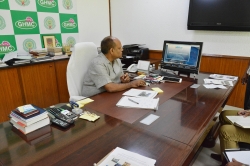 Dr. Y. SATYANARAYANA MURTY
|
July 2015
The Greater Hyderabad Municipal Corporation (GHMC), Hyderabad under the Govt. of Telangana is a huge organization with administrative jurisdiction of over 625 Sq Kms and with a mandate to cater to the day-to- day civic needs of about 90 lakh population. It has 5 Zonal Offices and 18 Circle Offices....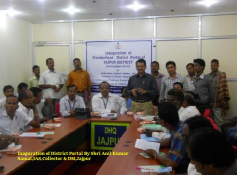 SUDHANSU MOHAN SATPATHY, JYOTI PRAKASH BEHERA
|
July 2014
Jajpur was founded by Jajati Keshari, the Somavanshi King in the early 10th Century. The district takes the name from its headquarter town, which is the main hub of activities. The history of the district from time immemorial is synonymous with the Biraja and Biraja Khetra. Be it in agriculture or...