e-Municipalties
Showing 6 to 10 of total 24 records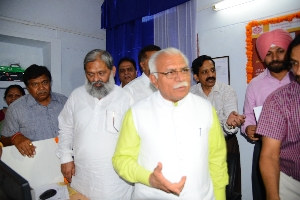 Neeraj, Haryana
s[dot]neeraj[at]nic[dot]in
|
May 4, 2015
The e-DISHA Ekal Sewa Kendra initiative of Haryana, which started on 01/03/2006, has been a great success for providing one–stop citizen services in an efficient, reliable, and integrated manner through District Level e-DISHA Centres and Tehsil Level e-DISHA Centres. The e-DISHA...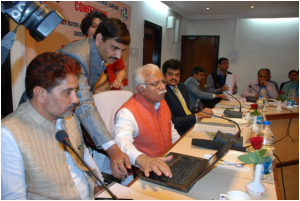 Neeraj, Haryana
s[dot]neeraj[at]nic[dot]in
|
Mar 12, 2015
Honb'le Chief Minister, Haryana, Sh. Manohar Lal inaugurated the new integrated website of Urban Local Bodies, Haryana and online citizen services. The inauguration was done on 26.02.2015 at 11:00 AM at Haryana Niwas, Chandigarh during an interactive conference of Mayors, Sr. Deputy Mayors...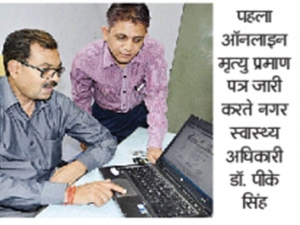 Anshu Rohatgi, Uttar Pradesh
anshu[dot]rohatgi[at]nic[dot]in
|
Apr 8, 2013
Days have gone when people had to make multiple visits to the municipal corporation offices for applying and receiving birth or death certificates. Lots of time & money had to be spent by the citizens for obtaining these government services. However, the scenario changed in the state with the...
Vivek Verma, Chandigarh
vivek[dot]verma[at]nic[dot]in
|
Dec 21, 2012
Ms Raj Bala Malik, Mayor Chandigarh launched Online Grievances Monitoring System at UT Guest House on 19th December 2012. Also present on the occasion were Deputy Mayor, Councillors, Commissioner and other officials of Municipal Corporation. City residents will be able to register...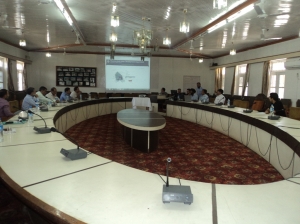 Jit Raj, Jammu and Kashmir
jit[dot]raj[at]nic[dot]in
|
Aug 31, 2012
A one day tranining-cum-demonstration programme on e-Governance applications viz Online Building Permission System, Birth & Death Registration System, Double Entry Accounting System, Public Grievances Monitoring System, being implemented in all the Urban Local Bodies of J&K was successfully...