News Update
Showing 11 to 15 of total 30 records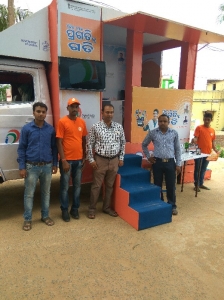 A. K. Hota, Odisha
ak[dot]hota[at]nic[dot]in
|
Jun 29, 2016
The Digital India Outreach Campaign has been successfully launched at Gopinathpur Village under Gopinathpur Gram Panchayat, Puri Sadar Block, Puri District by Sri Biswanath Panda, DIO, NIC, Puri in the presence of Citizens of Gopinathpur GP. He informed that Government of India has started...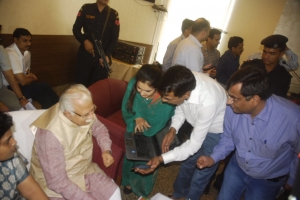 Deepak Sawant, Haryana
sawant[dot]deepak[at]nic[dot]in
|
Jun 10, 2016
The Overall Goal of the outreach program is "To create awareness about Digital India program and its major initiatives through various Point of Presence (PoP) like DeGS, CSCs, Panchayats etc and increase uptake of citizen centric services" The outreach campaign is a...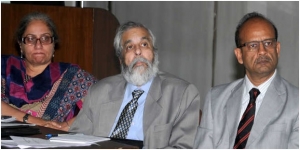 Deepak Sawant, Haryana
sawant[dot]deepak[at]nic[dot]in
|
Apr 5, 2016
News published in "The Tribune" Posted at: Apr 3, 2016, 2:00 AM; last updated: Apr 3, 2016, 2:00 AM (IST) Info on 2.7 cr decided cases available on national grid Tribune News Service Chandigarh, April 2 A regional discussion on the e-Courts Project was held...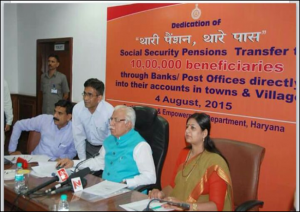 Neeraj, Haryana
s[dot]neeraj[at]nic[dot]in
|
Aug 10, 2015
NIC Haryana state unit, has designed and developed an application for Social Justice and Empowerment department for online handling, monitoring and managing pension benefits disbursal to more than 23 lacs beneficiaries under 8 Social Security Pensions schemes namely Old Age Samman Allowance,...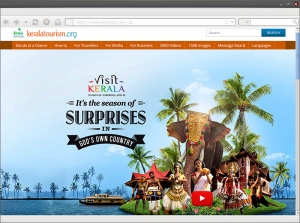 Lokesh Joshi,
lokesh[at]nic[dot]in
|
Jul 24, 2015
Launched in 1988, the website of Kerala Tourism endeavours to promote Kerala - God's own Country, as a hub of various tourism related activities. The eye-pleasing website comes with 24,000 pages of content on Kerala, including 3,300 videos and 1,500 images. It is available in 11 International...