ICT in Districts
Showing 176 to 180 of total 185 records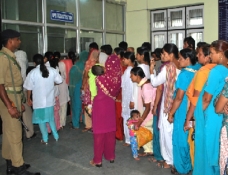 RAJESH KUMAR GUPTA
|
July 2011
Kathua - gateway to the northernmost state of Jammu and Kashmir, lies just 88 kilometres south of the state's winter capital of Jammu.The District is surrounded by Punjab in the South-East, Himachal Pradesh in North-East, District Doda and Udhampur in North and North-West, Jammu in the...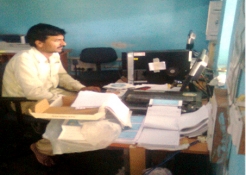 SANTOSH KUMAR & SUNIL KUMAR
|
July 2011
Supaul district is one of the 38 districts in Bihar.The district is bounded by Nepal to the north, Araria district to the east, Madhepura and Saharsa district to the south and Madhubani district to the west. Supaul district is a part of Kosi division.The Koshi River flows through the district which...
S.R TEMBHURNE & SAYYED YASIN USMANSAB
|
July 2011
Situated in the southeastern corner of Maharashtra, Gadchiroli is categorised as a tribal and undeveloped district with more than 80% of its land covered with dense forest and hills. Information Technology has paved the way to development and good governance in this economically and industrially...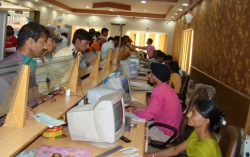 VINOD KUMAR & KAMAL TYAGI
|
July 2011
Kurukshetra is a place of great historical and religious importance, revered all over the country for its sacred associations. The battle of Mahabharta was fought here and Lord Krishna preached his philosophy of "KARMA" to Arjun as enshrined in the Holy Geeta. In the very first verse...
DEEPAK JOHRI, PRITE JOSHI
|
April 2011
Named after the legendry freedom fighter Shaheed Udham Singh, the district Udham Singh Nagar is also known as the 'Gateway to Kumaon hills'. It is famous for the world renowned Pantnagar University, which is one of the leading landmarks of learning in the fields of agriculture and technology....