ICT in Districts
Showing 171 to 175 of total 200 records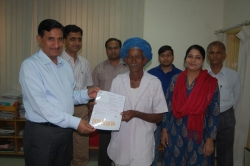 ARUN KUMAR BANGER, KUNAL DERASHRI
|
October 2013
Bhilwara has earned a prominent spot on the industrial map of India. It has emerged as Indias largest manufacturer of fabrics. Also known as textile city of India, it is a famous industrial town in Rajasthan with presence of renowned industrial groups. The fabric is exported to countries like...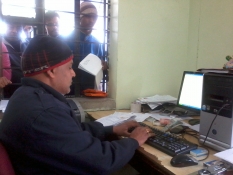 SANJAY SINGH, MAHAVIR RAWAT
|
April 2013
Haridwar, the paradise for nature lovers, presents a kaleidoscope of Indian culture and civilization. The word Haridwar or Hari-ka-dwar literally means Gateway to God. River Ganga, one of the major rivers of northern India, worshipped as a Goddess, runs through the district making Haridwar...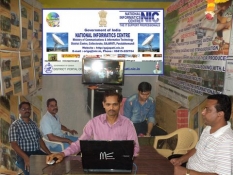 T. BALAKRISHNA MURTHY
|
April 2013
The stately district of Gajapati, an erstwhile subdivision of Ganjam district of Odisha, came into being on 2nd October, 1992, is named after the Maharaja Sri Krushna Chandra Gajapati Narayan Deb. The major part of the district is hilly with undulated topography having forest area of approx...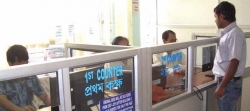 BIJOY MAZUMDER, RANJIT KR DAS
|
January 2013
Bongaigaon- carved out from parts of Goalpara and Kokrajhar districts of Assam state, the presence of rock caves(Gumphas) and stone carvings of Jogi gupha hill rocks indicates that Buddhist culture had existed here. Bongaigaon falls in the Lower Brahmaputra Valley zone. The agro-climatic conditions of...
VIJAY KUMAR, MOHAN RAKESH AGGARWAL
|
October 2012
NIC Sirmaur District Unit was established in 1988 at Collectorate Office Nahan. Since its inception the District Unit is a pioneer in implementing many successful e-Governance Projects with an objective to rollout the ICT awareness in the district for greater transparency and efficiency leading to...