ICT in Districts
Showing 181 to 185 of total 208 records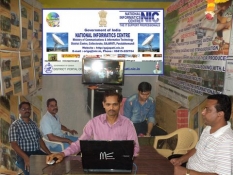 T. BALAKRISHNA MURTHY
|
April 2013
The stately district of Gajapati, an erstwhile subdivision of Ganjam district of Odisha, came into being on 2nd October, 1992, is named after the Maharaja Sri Krushna Chandra Gajapati Narayan Deb. The major part of the district is hilly with undulated topography having forest area of approx...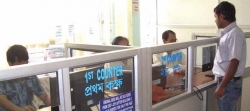 BIJOY MAZUMDER, RANJIT KR DAS
|
January 2013
Bongaigaon- carved out from parts of Goalpara and Kokrajhar districts of Assam state, the presence of rock caves(Gumphas) and stone carvings of Jogi gupha hill rocks indicates that Buddhist culture had existed here. Bongaigaon falls in the Lower Brahmaputra Valley zone. The agro-climatic conditions of...
VIJAY KUMAR, MOHAN RAKESH AGGARWAL
|
October 2012
NIC Sirmaur District Unit was established in 1988 at Collectorate Office Nahan. Since its inception the District Unit is a pioneer in implementing many successful e-Governance Projects with an objective to rollout the ICT awareness in the district for greater transparency and efficiency leading to...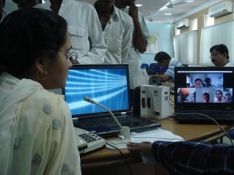 AJAY KULKARNI And BHAUSAHEB BANGAR
|
October 2012
NIC District Centre Shahjapur has gradually expanded the ICT based services in the district. It has played a key role in development and implementation of Management Information Systems and Decision Support System for various activities of the district administration.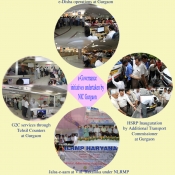 ANJALI DHINGRA And VIBHU KAPUR
|
October 2012
Living up to the image and spirit of the city, the District Administration of Gurgaon has demonstrated tremendous interest in implementing IT based governance and delivery of services to the citizen. With technical support from NIC Gurgaon, a number of G2C, G2G, G2E and G2B initiatives are being...