ICT in Districts
Showing 181 to 185 of total 188 records
S.R TEMBHURNE & SAYYED YASIN USMANSAB
|
July 2011
Situated in the southeastern corner of Maharashtra, Gadchiroli is categorised as a tribal and undeveloped district with more than 80% of its land covered with dense forest and hills. Information Technology has paved the way to development and good governance in this economically and industrially...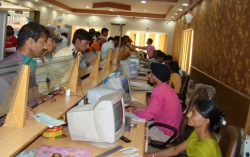 VINOD KUMAR & KAMAL TYAGI
|
July 2011
Kurukshetra is a place of great historical and religious importance, revered all over the country for its sacred associations. The battle of Mahabharta was fought here and Lord Krishna preached his philosophy of "KARMA" to Arjun as enshrined in the Holy Geeta. In the very first verse...
DEEPAK JOHRI, PRITE JOSHI
|
April 2011
Named after the legendry freedom fighter Shaheed Udham Singh, the district Udham Singh Nagar is also known as the 'Gateway to Kumaon hills'. It is famous for the world renowned Pantnagar University, which is one of the leading landmarks of learning in the fields of agriculture and technology....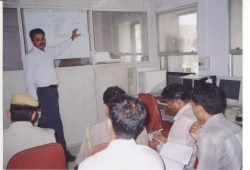 ANIL PUROHIT, KAPIL UJWAL
|
April 2011
With a glorious historical background, Pali traces its origin to Mahabharata when as a part of ancient Arbuda province, it was known as Balla-Desh. Memoirs of legendary Chinese traveler Huen-t-Sang, mentions it to be a part of Gurjar Desh in 667AD. Before the formation of Rajasthan, Pali was...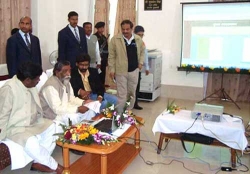 R. S Kushwaha
|
April 2010
Situated in the pristine beauty nestled in the hill ranges, Dumka - also called the second capital town of the Jharkhand state, is fringed with verdant forest and fast flowing rivers. Dumka means 'skirt of the hills' and was named by the Mughals due to the picturesque hills that surrounds the...