ICT in Districts
Showing 166 to 170 of total 188 records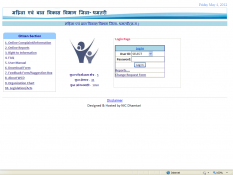 UPENDRA SINGH CHANDEL
|
October 2012
National Informatics Centre, Dhamtari came into existence in the year 2000 and since then it has been tirelessly working to promote e-governance in the district administration. In the last 12 years the district has witnessed tremendous growth, in the field of Information Technology thereby improving...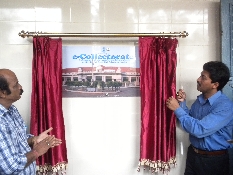 Ashok Kumar Hota
|
October 2012
e-Collectorate takes care of the scanning of all communications received by the District Collectorate and then through the inbuilt workflow mechanism traverses to various sections till the files are disposed off. Various file creation for particular application / subject and electronic file movement...
SATENDRA SINGH & MANISH VERMA
|
July 2012
Alwar (in the Mewat region) is surrounded by the Aravali Hills and has a unique recognition because of Sariska Tiger Reserve, Bala-Quila, Silished etc. Alwar with its historic forts & palaces, beautiful gardens offers an unforgettable experience for the visitor. The medieval fort crowning a scarped...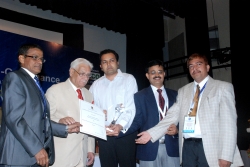 SANJAY PANDEY & TRAPTI NIGAM
|
July 2012
Gwalior, the historical district of Madhya Pradesh, has again come into limelight due to fast & rapid progress in egovernance. Almost all government offices in the district are adopting IT based initiatives to provide fast and easy services to the citizens. Projects such as Janmitra Samadhan Kendras...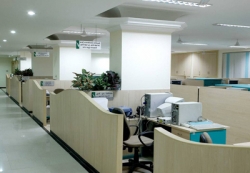 SRILATHA, P. SURESH KUMAR
|
April 2012
NIC, Palakkad District Centre was established in 1988 and ever since the centre has developed and implemented at various IT projects in the district to improve the functioning of district administration and delivery of government services to the citizens.