ICT in Districts
Showing 166 to 170 of total 185 records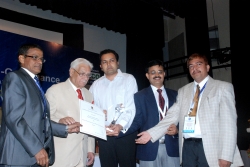 SANJAY PANDEY & TRAPTI NIGAM
|
July 2012
Gwalior, the historical district of Madhya Pradesh, has again come into limelight due to fast & rapid progress in egovernance. Almost all government offices in the district are adopting IT based initiatives to provide fast and easy services to the citizens. Projects such as Janmitra Samadhan Kendras...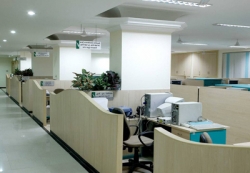 SRILATHA, P. SURESH KUMAR
|
April 2012
NIC, Palakkad District Centre was established in 1988 and ever since the centre has developed and implemented at various IT projects in the district to improve the functioning of district administration and delivery of government services to the citizens.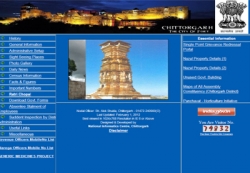 ARUN KUMAR BANGER, RAJNI GUPTA
|
April 2012
CHITTORGARH in Rajasthan, evokes memories of great heroism, courage and sacrifice by Rajput men and women in the intermittent battles that they had to fight against invaders. Chittorgarh is regarded as one of the most outstanding hilltop forts of the country and is indeed the "Pride of Rajasthan...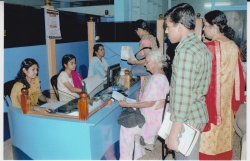 G.JAYAKUMAR
|
January 2012
e-District is a mission mode project of Department of Information Technology,Government of India under NeGP. Kerala State IT Mission (KSITM) is the State Designated Agency (SDA) for the project implementation in Kerala.The Government has chosen Kannur & Palakkad districts for the pilot implementation...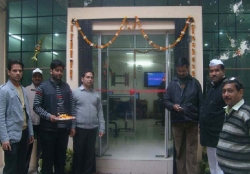 KAMAL KUMAR SHARMA, MANOJ KUMAR SHARMA
|
January 2012
Bareilly is a prominent city in the northern state of Uttar Pradesh spread across 6 tehsils, 15 development blocks and having a population of about 44 lakhs (as per the 2011 census). The city has been famous for various reasons right from days of Mahabharat as birth place of Draupadi to a very popular...