ICT in Districts
Showing 166 to 170 of total 208 records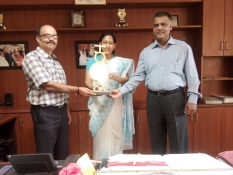 MUKESH KUMAR JHA, DEEPAK BHATIA
|
April 2015
Kota- Rajasthan, situated on the banks of River Chambal is the heart of Hadoti, the land of Hada kings. Blessed with lush green jungles, sprawling golden rocks, majestic Chambal river and ravines, Kota is an amazing synchronization of nature, medieval history and modern day industrialization....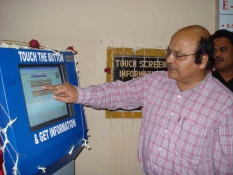 BibHuti Bhusan Rout, Bikash Ranjan Naik
|
January 2015
Enriched with glorious cultural heritage, Jagatsinghpur district was formed after bifurcation of erstwhile Cuttack district and is surrounded by Bay of Bengal in the east, Cuttack in the west, Kendrapada in the north and Puri district in the south. Paradip Port is the pride of Jagatsinghpur as...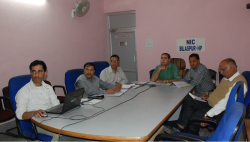 Rakesh Kumar
|
January 2015
Bilaspur, one of the twelve districts of the beautiful state of Himachal Pradesh, lies in the outer hills of the Himalayas next to the Punjab plains. It covers an area of 1,167 sq. kms. Its boundaries touch Una, Hamirpur, Mandi and Solan districts. Satluj is the main river which passes from...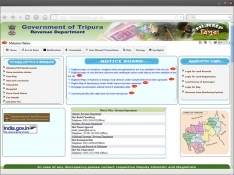 Shashi Ranjan ,
|
January 2015
South Tripura District is situated in the southernmost tip of the state of Tripura, sharing border with Bangladesh. The weather remains pleasant throughout the year. Belonia is the district headquarters and has the Indo-Bangla check post. The district comprises 3 sub-divisions, eight blocks, 70...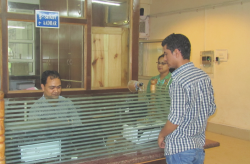 BRIJENDER KUMAR DOGRA, RAJIV KUMAR THAKUR
|
October 2014
Kullu, known as the Valley of Gods and Apples, derives its name from the word KALUT which was a tribe in the upper valley of River Beas. It is famous for International Folk Dance festival and Kullu Dussehra. The district comprises of 4 Sub-Divisions, 7 Tehsils, 2 Municipal Corporations, 3...