ICT in Districts
Showing 161 to 165 of total 208 records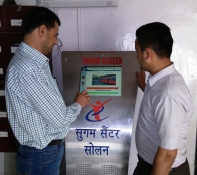 SANJEEV KUMAR
|
July 2015
Solan, located 46 kilometres south of Shimla, is gateway to Himachal and is named after the Hindu goddess Shoolini Devi. It is popularly known as the Mushroom City of India, because of the vast mushroom farming in the area and the City of Red Gold, for being the bulk producer of tomatoes.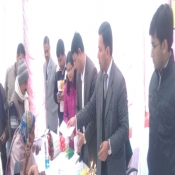 RAM BHAGAWAN SINGH
|
July 2015
Saran, one of the 38 districts of Bihar, is famous around the world for its Sonepur Cattle Fair also known as Harihar kshetra Mela. This fair is recorded as the biggest in Asia and its origin dates back to ancient times of Chandragupta Maurya, - who used to buy elephants and horses across the...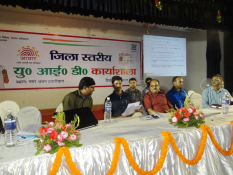 SHAILENDRA KUMAR DEO
|
April 2015
Hazaribagh - meaning city of thousand gardens, part of Chotanagpur Plateau endowed with natural hills, beautiful scenery, excellent climate, mountains & valleys, is situated at a height of 2019 ft above the sea level. About 45% of the district is forest area and is enriched with different...
MOIZ HUSSAIN ALI, ARUN M. RANVIR, MANISH K. FULZELE
|
April 2015
Amravati literally means the abode of immortals, is a land of great personalities such as Sant Gadge Baba, Sant Gulabrao Maharaj and Rashtrasant Tukdoji Maharaj. The district, with an area of 12,626 sq. kms is located on the Maharashtras northern border. It is the fourteenth most populated district...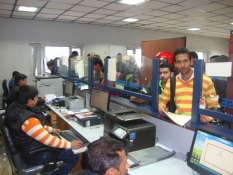 BHUPINDER PATHAK, AKSHAY MEHTA
|
April 2015
Kangra district is traversed by the varying altitudes of the Shivaliks, Dhauladhar and the Himalayas from north-west to southeast. Dharamshala is the headquarter of the Kangra District and winter capital of Himachal Pradesh. Kangra District is having 8 Sub-Divisions, 27 Tehsils/ Sub-Tehsils,...