ICT in Districts
Showing 151 to 155 of total 186 records
SAT PAUL GOYAL, SANJAY SAWHNEY
|
April 2014
Sirsa is said to be one of the oldest places of Northern India and its ancient name was Sairishaka, which finds its mention in Mahabharata, Panini's Ashatadhayayi and Divyavadan. It must have been a flourishing city in the 5th century B.C. as mentioned by Panini. Sirsa forms the extreme...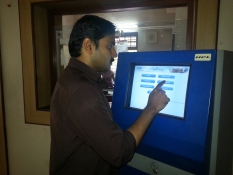 ANDREWS VARGHESE, HUMAIDA BEEVI K K
|
April 2014
It is assumed that the name Kannur has derived from one of the deities of the Hindu pantheon Kannan (Lord Krishna) and Ur (place) making it the place of Lord Krishna. The district is known as the Land of Looms and Lore. Earlier the district was named Cannanore which is anglicised from of Kannur. The...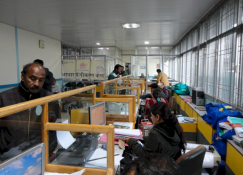 PANKAJ GUPTA, DEEPAK KUMAR
|
April 2014
Shimla, popularly known as the Queen of Hills, is the capital of Himachal Pradesh. It is famous worldwide as a popular tourist destination. Shimla has witnessed many historical events during British rule and in postindependence period. The town of Shimla is built over several hills and connecting ridges....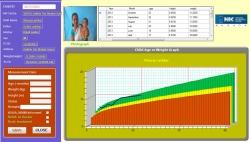 ARABINDA DUTTA, P.J.MARAL, SAYANTAN SAHA
|
January 2014
Launched on October 2, 1975, the Integrated Child Development Service (ICDS) Scheme today represents one of the worlds largest and most unique programmes for early childhood development. In the case of Nagaon District, the mortality rate of children below 5 years has been higher than the average...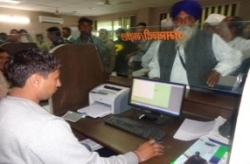 M.Z.R. BADAR, SANJEEV KUMAR
|
January 2014
The district Jind derives its name from Jaintapuri, a town that grew around the temple of Jainti Devi (the goddess of victory) where Pandavas offered prayers for their success in their battle against Kauravas. It is one of the oldest districts of Haryana, comprising of 3 sub-dvisions, 4 tehsils,...