Workshops
Showing 206 to 210 of total 227 records

Poonam Gupta, Haryana
poonam[dot]g[at]nic[dot]in
|
May 23, 2011
The Mother and Child Tracking System is being implemented at 57 locations of 12 Districts of Haryana. The user department has been feeling requirement of workshop on the project for the sensitization and awareness of users. Consequently, training was organized by National Rural Health Mission (NRHM),...
A. K. Hota, Odisha
ak[dot]hota[at]nic[dot]in
|
May 7, 2011
OHPC is Government of Orissa Undertaking and has its units for Hydro Power generation in the most remote parts of the state. Based on its requirement of both the works and goods procurement through e-tendering mode, NIC and State Procurement Cell, Govt. of Orissa organized a two-day workshop on E-Procurement...
Vikram Jeet Grover, Punjab
grover[dot]vikram[at]nic[dot]in
|
Apr 28, 2011
A four-day workshop-cum-training was organized by National Rural Health Mission (NRHM) Punjab with the support of NRHM Punjab at State Institute of Health and Family Welfare, S.A.S Nagar from 04.04.2011 to 07.04.2011. This MCTS one-day programme was repeated on four consecutive days in four different...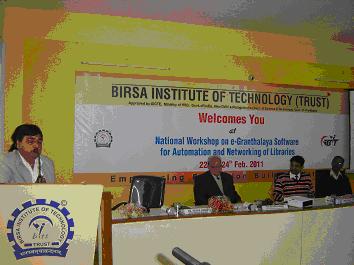 Prashant Belwariar, Jharkhand
prashant[dot]b[at]nic[dot]in
|
Feb 28, 2011
A workshop on e Granthalaya software was held at Birsa Institute of Technology - Trust (BITT), Getlatu, Ranchi from 22nd to 24th Feb. 2011. Shri Shahid Ahmad, SIO inaugurated the workshop along with Prof.(Dr.) Sudama Choubey, Director, BITT. Speaking after inaugurating the workshop,...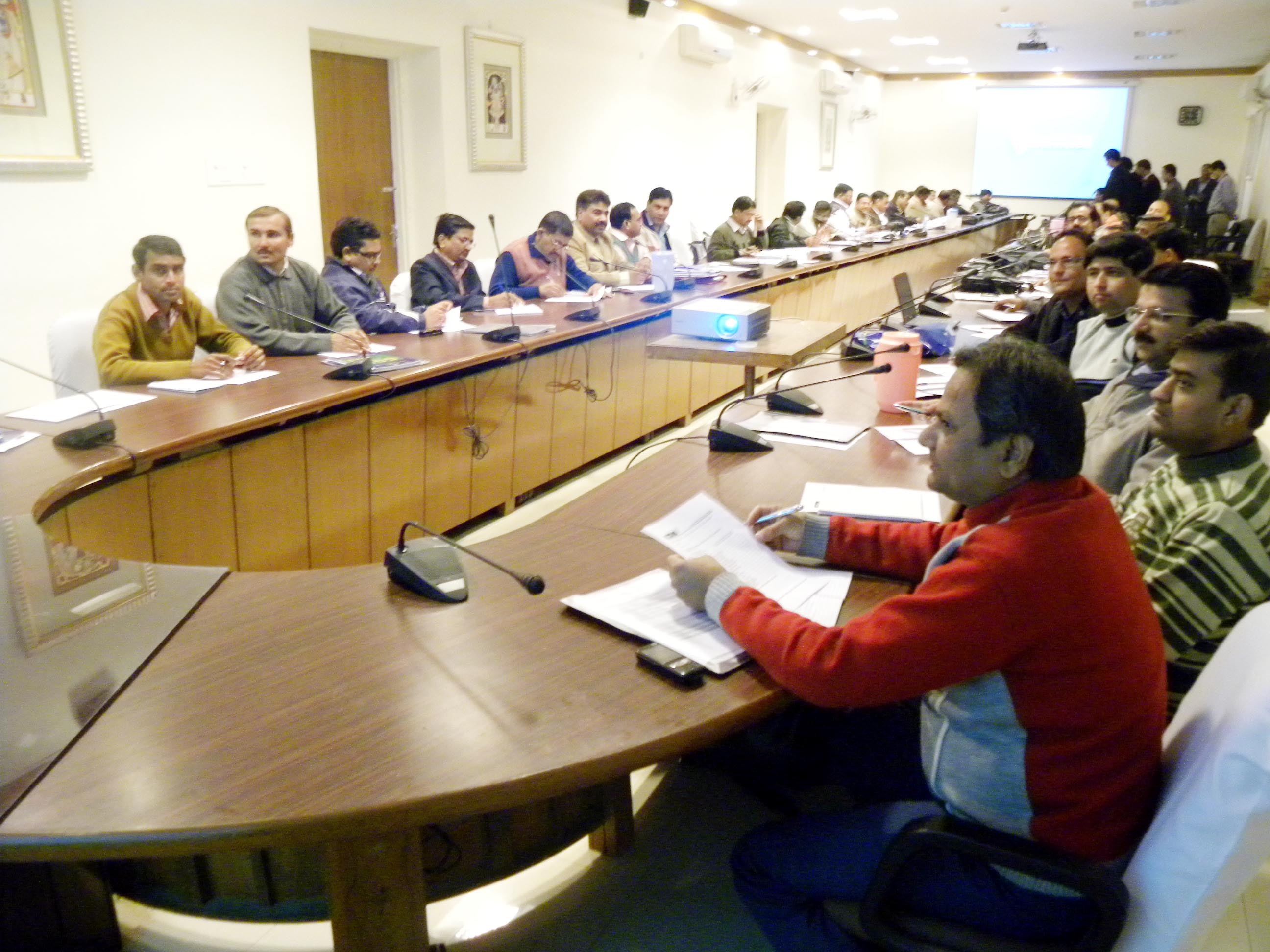 Chandan Sen, Rajasthan
chandan[dot]sen[at]nic[dot]in
|
Feb 10, 2011
Orientation Cum Training Programme on GIGW Held A two day comprehensive workshop of NIC officials on GIGW (Guidelines for Indian Government websites) was held on the 19-20th Jan. 2011 at Secretariat Jaipur. More than seventy NIC officer's from the district and the state unit...